Summer Saturdays at Triskel Christchurch
Posted on: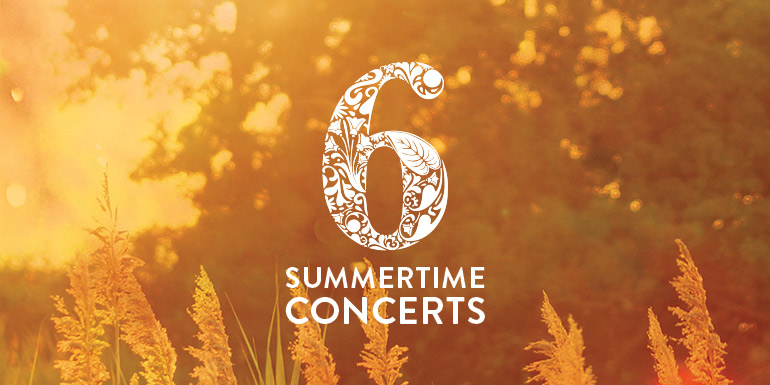 The 6 Summertime Concerts Series is back at Triskel Arts Centre with a programme of lunchtime recitals. Starting on Saturday 17 July in Triskel Christchurch, the series features a wide repertoire of jazz, classical and improvised music from contemporary Irish artists. Tickets €12/€10 are on sale now. Pre-booking is essential.
Cellist Aoife Burke, curator of the series, said, 'I'm delighted to be part of this line-up of wonderful musicians and to have the chance to play myself in the beautiful surrounds of Triskel Christchurch. Given the high level of artistry of each of the performers involved, I am convinced the people of Cork will thoroughly enjoy these lunchtime recitals.' On Saturday 7 August, Burke, accompanied by Alexander Bernstein on piano, presents a programme of staple cello and piano repertoire, comprising the last of Beethoven's five cello sonatas and Rachmaninoff's mystic and passionate work for the same combination.
Matthew Berrill and Mike Nielsen will present the first concert of the series on Saturday 17 July at 1pm with a programme of new music and old favourites, all the while sharing a love of communication, spontaneity and fun. Drawing inspiration from jazz as well as the traditional Irish genre, this duo has creativity at its core, resulting in original sound worlds which are rooted in strong melodies and facilitate endless improvisatory possibilities.
The second recital in the series on Saturday 24 July at 1pm sees violinist Maria Ryan and pianist Gabriela Mayer join forces to present a varied programme of Baroque, Classical, Romantic and 20th-Century duo works. Pianist Fiachra Garvey presents an all-Rachmaninoff solo piano recital for the third concert on Saturday 31 July.
The penultimate concert in the series will present two inimitable and formidable jazz musicians, Corkonians Paul Dunlea and Cormac McCarthy, joining forces on Saturday 14 August in a set to include both standards and original compositions.
The Hifilutin Flute Quartet will give the final concert of the Summertime Concert Series on Saturday 28 August, showcasing the flute, alto flute, bass flute, contrabass flute and piccolo. They present a selection from their very wide-ranging and varied repertoire which is guaranteed to delight. From medieval to modern music, from classical works to the unexpected, from arrangements of orchestral and opera favourites to musicals and original compositions, the ensemble demonstrates the full versatility of the flute family.
The 6 Summertime Concerts are on Saturdays at 1pm from 17 July in Triskel Christchurch. Tickets are €12/€10 and pre-booking is essential. Book online or phone Triskel Box Office on 021-4272022.
Remote Box Office opening hours:
Thursday–Saturday 10am–12pm & 2–4pm
Sunday 10am–12pm