Board Members
Frankie Whelehan
Frankie Whelehan the current Chairperson of the Triskel Arts Centre board, beginning in 2008.
A leading figure in Cork's business community, Frankie has worked in the hotel industry since the late 1980s. He founded Choice Hotel Group and operated as its managing director of up until its sale in early 2016. At its largest Choice Group boasted 24 hotels in its portfolio. In April 2016, Whelehan announced his purchase of The Montonette Hotel which boasts panoramic views of the city.
Frankie also heads up First Choice Purchasing Ltd, a purchasing and procurement company delivering procurement solutions to its clients. He serves on the Board of the Fáilte Ireland Business Tourism Forum and is founder of the Daisychain Foundation, which provides breaks for families of children with disability within hotels around Ireland.
Frankie is married with three teenage children and living in Cork.
---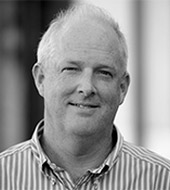 Oisín Creagh
Dip Arch BArch Sc MRIAI:
Oisín qualified as an Architect in 1987 in Dublin.  He worked briefly in the United States and the United Kingdom, before starting work back in Dublin in 1990. Oisín was the director of the Cork Office of Murray O'Laoire Architects until early 2010. Oisín is now a practicing Architect, and principal of Design Forum Architects based in Cork City.
Oisín has been a board member of Triskel Arts Centre since 2008, and a board member/director of the National Sculpture Factory since 2005. Oisín has been the Chairman of the NSF board since late 2013, having been vice chair for the previous 12 months.
Oisín was a panel member and adjudicator of the Cork 'Better Buildings Awards' for many years, and has been an external reviewer in the Architecture and Architectural technology courses in Cork School of Architecture CIT/UCC.
---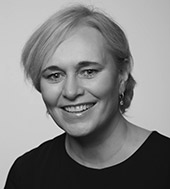 Deirdre Waldron
Fuzion Communications
Founder of Fuzion Communications, Deirdre is one of Ireland's leading communications consultants with more than 25 years' industry experience in the UK and Ireland and specialising in Strategic Communications and Reputation Management, working with a very diverse mix of clients.
---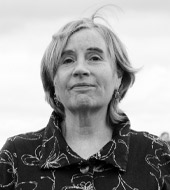 Colette Kelleher
Colette Kelleher is a highly experienced, energetic and values driven leader. She is an organised and optimistic change maker, with a strong track record of delivering social results. Most recently Colette set up Kelleher O'Meara in 2020 and, with her business partner Kathleen O'Meara, is working with a wide range of public bodies and NGOs on strategic planning, advocacy and public affairs.
---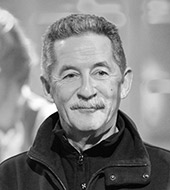 Philip King
Co-founder of South Wind Blows, Philip King is a curator and producer of bespoke cultural events. A film director, writer, musician, broadcaster, commentator and contributor to national and international forums on the role and contribution of culture and arts in a world where we are more connected and more isolated than ever before. Most notably, Philip co-created Ireland's best-known music series, Other Voices, with Oscar-winning musician Glen Hansard. Now in its eighteenth year, Other Voices continues to grow and evolve.
---
Artistic Director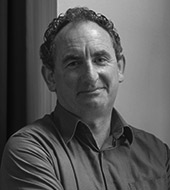 Tony Sheehan
Tony Sheehan was appointed as Artistic Director of Triskel in 2006, where he has led the transformation of the organisation from a small arts centre to a major Cultural Hub, incorporating Christchurch, which was annexed to Triskel in 2011 after its restoration by Cork City Council.
Prior to that, he served as Arts Adviser to the Department of Arts, Sport and Tourism, and was part of the programme team for Cork 2005: European Capital of Culture.
Tony has extensive experience in the Arts over a 25-year period, and is a member of the boards of Waterford Spraoi. Tony served in Dublin as Director of the Fire Station Artists Studios for over 10 years, where he also co-chaired the North Centre City Community Action Project (chaired by the late Tony Gregory), and was a member of and chaired the ICRG (Inner City Renewal Group). He is also a Fellow of the Royal Society of Arts. Tony lives in Youghal in Co. Cork.