"Music Can Change The World"
Posted on: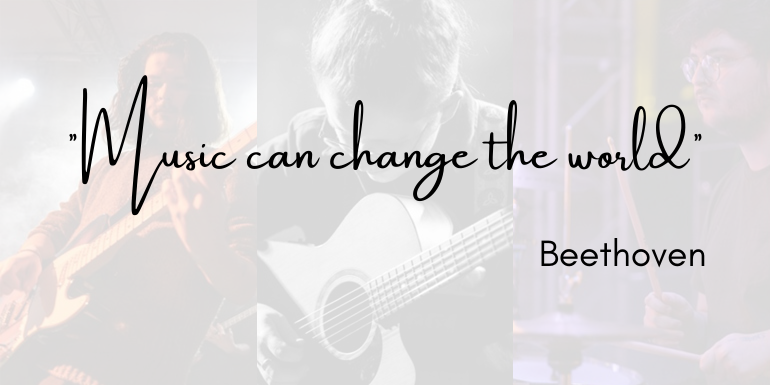 April has an exciting musical line-up beginning with the musicians of CSN's Music, Management & Sound joining us on Wednesday 6 April for their end-of-year showcase and ending with classical composer Joep Beving bringing his ancient philosophy-inspired album Hermetism to the Triskel Stage.
We're also looking forward to two concerts that are here courtesy of festivals: Cormac McCarthy and Nell Ní Chróinín perform their rescheduled Quiet Lights concert here on Friday 8 April while a very special concert happens on Saturday 23 April: The Owl – A Setting of Matthew Sweeney's Poem. This was commissioned to celebrate the late poet who was a great friend of Triskel and should have been performed in April 2020. We're delighted that Cork World Book Fest is going ahead in person this year and this will be part of the programme. It promises to be an emotional evening as the composer, Iain Ballamy, and others gather to remember Matthew.
Another event that's happening as part of Cork World Book Fest that may be of interest is the launch of Philip Watson's biography of musician Bill Frisell. Philip will be in conversation with Johnny Scott on Thursday 21 April at 7pm. And yes, you'll be able to buy books on the night!