ANNOUNCED Award-winning Nigerian born saxophonist Camilla George to perform at Triskel
Posted on: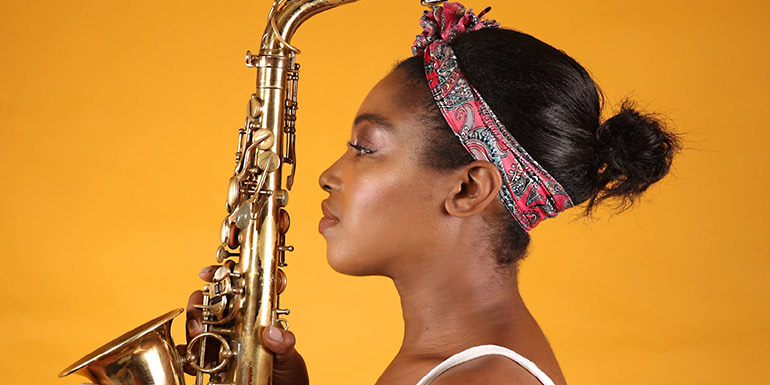 Camilla George, MOBO-nominated saxophonist and star of acclaimed group Jazz Jamaica, is regarded as one of the leading lights of British Jazz. A celebration of the jazz tradition, from its African roots through to its modern forms her music is an exciting and energetic blend of African, Caribbean and modern jazz influences. She's performing with her band on the Triskel Stage on Saturday 18 June as part of her Music Network tour.
Tickets are €18/€16 and will be on sale Wednesday 20 April at 10am. This is a concert not to be missed!