Join Camilla George for a hypnotic blend of Afrofuturism, hip hop and jazz
Posted on: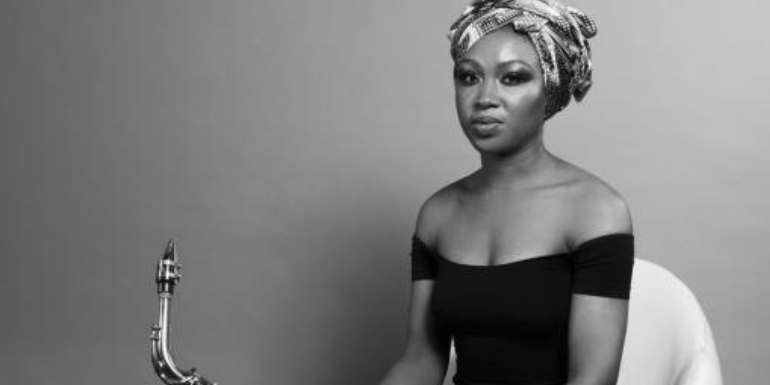 Music Network presents the explosive London-based Nigerian born award-winning saxophonist Camilla George on her first Irish tour this summer and she's coming here on Saturday 18 June.
Camilla is a unique voice on the international jazz circuit, known for her love of fusing African and Western music and her hypnotic blend of Afrofuturism, hip hop and jazz. She will be joined by her all-star band featuring Renato Paris (keys and vocals), Jihad Darwish (electric and double bass) and Rod Youngs (drums). The unmissable 10-date nationwide tour will run from 15 – 26 June.
As part of Music Network's commitment to making live music accessible to people of all ages in Ireland, Camilla and her band will lead a series of music workshops for jazz musicians in school and community settings throughout this tour. The workshops will provide a unique opportunity for musicians to engage with and learn from some of the very best musicians the UK jazz scene has to offer.