Triskel is on the Road to Re-opening
Posted on: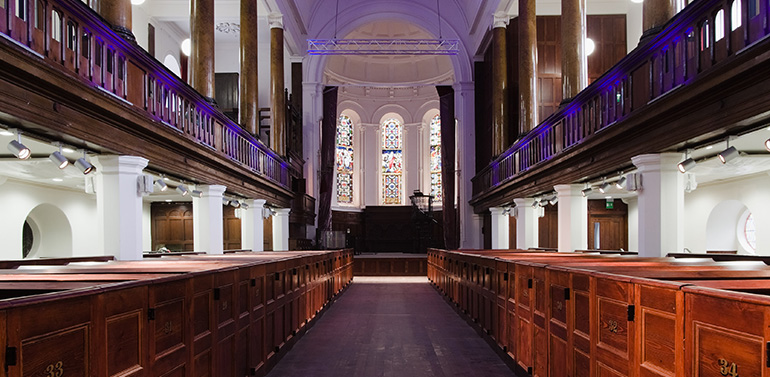 We're almost ready to re-open and we are very much looking forward to welcoming you all back. Since our physical doors closed in March, we've worked hard to continue to bring you beautiful classical music and inventive movie recommendations.
We know that listening to online concerts and streaming movies from home is not the same as the live experience and we thank everyone who has supported us on this journey by tuning into recitals, renting films and donating to Triskel.
We also want to especially thank the musicians, filmmakers, artists and arts workers who helped us to innovate during these strange times.
Our thoughts are with the wedding couples whose civil ceremonies have been rescheduled and changed. Your wedding days may not be as you envisaged but will be wonderfully happy occasions nonetheless and we look forward to celebrating with you.
SAFE HAVEN
Triskel has always been a safe haven for those who love wonderful music, thought-provoking films, inspiring literature and stimulating visual arts. We will continue to be that Sanctuary.
Things will look a bit different when we re-open. And they'll probably continue to look different every week as we move back to normality.
What won't change is our commitment to artists, filmmakers, musicians, writers and, of course, you, our loyal and supportive audience.
We're working hard to clean and disinfect our beautiful building thoroughly to ensure that you feel safe and secure (and relaxed!) so you can enjoy the great films, music, literature and art you have come to know and love in Triskel.
Physical distancing will be a reality for many months to come and we appreciate your patience as we strive to keep everyone safe as we move through our building.
SAVE THE DATES
Our programmers are busy organising new shows for you to enjoy and we will keep you up-to-date on all that's coming up. For now, save these dates: we will open for cinema on Friday 24 July; our first music concert will be on Friday 14 August; and we will have a visual arts exhibition in Triskel Gallery Space from September.
Until we open up again, you can enjoy our At Home with Triskel and Piece by Piece music series on Facebook or YouTube and you can watch a carefully-curated series of video on demand as well as our wonderful storytelling event for Cruinniú na nÓg.
Thank you for your support, patience and kindness. Stay safe and see you soon.
All of us at Triskel