Spring Strings with the National String Quartet Foundation
Posted on: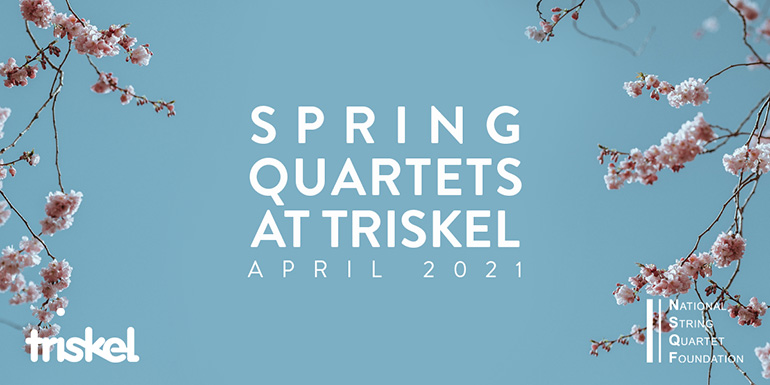 Triskel and the National String Quartet Foundation partner once again on a series of beautiful concerts. This series will feature two quartets that were founded in 2020 and the long-established ConTempo Quartet.
As we all wait to return to live music performance, the National String Quartet Foundation's spring 2021 programme presents online performances by three fine string quartets, playing three fascinating programmes full of great music and great contrasts.
Irish composers are represented by Ina Boyle, Amanda Feery and Garth Knox and they sit alongside quartets by Haydn, Beethoven, Brahms and Tchaikovsky. Barber's Adagio and Caroline Shaw's Entr'Acte complete the line-up. Galway's celebrated ConTempo Quartet is joined in this series by two exciting new Irish quartets founded in 2020, the Banbha Quartet and the Spero Quartet.
Tickets will be €10 per concert and will be on sale at 10am on Wednesday 24 February 2021.