Triskel Gets To Know … Kieran Moynihan
Posted on: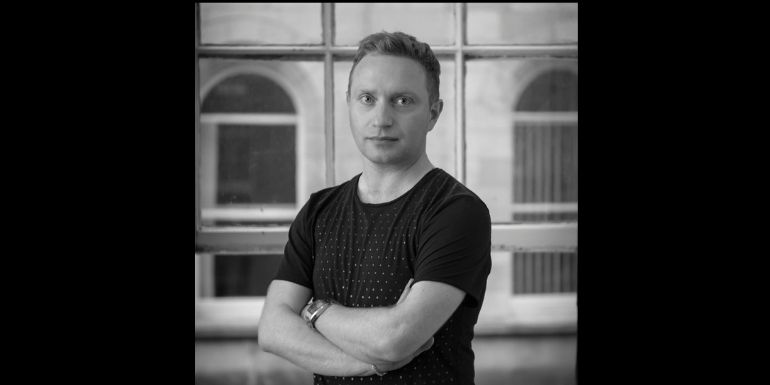 Flautist Kieran Moynihan will be behind an extra screen when he performs during our Mozart Festival – another example of the impact Covid-19 has had on live music events! We loved getting to know him a bit better.
Who is your hero? On a personal level, my mother, Eilín. (I'm a good, Irish man!) She is, in her own words, a strong Kerry woman. On a non-personal level, the inventors of Brillo Pads because there is no dish that they cannot clean.
If you could perform anywhere, where would it be? I've performed in so many venues but one that I'd love to play in is the stunning Palau de la Música in Barcelona. A beautiful venue in a beautiful city.
What is your favourite thing about your career? Being lucky enough to play music that I like (most of the time) with people that I like (again, most of the time…).
What motivates you to work hard? The people that I play with, the audience and sometimes sheer panic.
What makes you laugh the most? People who can tell a good self-deprecating story.
What would you sing at a Karaoke night? Not really my thing but if pushed, 'Here You Come Again' by Dolly Parton.
Would you rather win the Lotto or work at the perfect job? Why? I'd rather win the Lotto because then I could put it towards a perfect job!
List two pet peeves Consistently late people and littering.
What three things would you take with you to a desert island? My partner, Seán. The last year has basically been a rehearsal for isolated island living so I feel the change wouldn't be too great. Sun block. Despite Snow White's reputation I am the fairest one of all and could burn under a 40 watt bulb. A sun-powered mobile phone so I could watch episodes of The Golden Girls and ring for help when I wanted to leave.
If you ruled your own country, what would be the first law you would introduce? More live music, of course.
Kieran will perform Concerto for Flute and Harp K.299 in C major together with Geraldine O'Doherty on harp and Musici Ireland on Saturday 3 April. Get your tickets here.