Triskel Gets To Know … David Power
Posted on: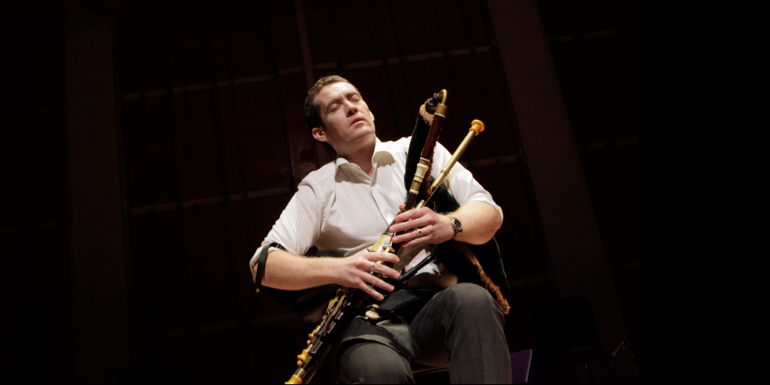 It's been a while since we did one of these with an artist and we're glad to get to know David Power a little better. David was selected as Triskel's Music Network RESONATE Artist in Residence and we're looking forward to his concert with collaborators Marja Gaynor and John Walsh and hearing the beautiful music they've been making over the last few months.
What is your go-to motivation music? It could be synthesizer-heavy, emotionally charged pop-songs of the eighties from bands like The Human League, or folk-inspired rock classics like 'The Chain' by Fleetwood Mac, or it could be 'Wanna be Startin' Something' by Michael Jackson, or 'Hiroshima, Nagasaki, Russian Roulette' by Moving Hearts, the common threads being good instrumentation, vocal harmonies and energy.
What is the most memorable place you have performed? It's a toss-up between Studio 54 in New York and the Opera House in Sydney, and our own National Concert Hall is also a great space to play, but just like everyone else I love the Triskel!
What is your most listened to radio station? Lyric FM  – no competition.
Do you listen to podcasts? Any recommendations? No time – particularly in the last two years, musicians have had to diversify to survive – I'm doing a lot of substitute primary school teaching and I launched a new business selling quality violins at the start of the pandemic; www.powerfineviolins.com
Is there a band/artist you enjoy that you would describe as a 'guilty pleasure'? Abba.
If you could only listen to music from one decade what would it be? The eighties.
Do you have a favourite movie soundtrack? A stand-out is the 2001 film Hannibal with Anthony Hopkins and the 'Vide Cor Meum' Aria by Irish composer Patrick Cassidy.  The music comes at a particularly noisy and emotional part in the film, and the directors cleverly chose to go silent on screen with nothing to be heard but the beautiful music.
Is there an artist/musician/writer whose work particularly inspires you? David Bowie, Seamus Ennis, Louis Armstrong, Robert Graves.
Who are the three people at your dream dinner party? Ernest Hemingway – total investment in his subject matter; Debbie Harry, sex-appeal and she seems like great craic; and Michael D. Higgins, great company and also great craic.
How do you relax after a concert? Just off stage, a cigarette at the stage-door is nice, otherwise get together with co-musicians, friends and family and try to find somewhere that's still serving a bit of food and drink.