Triskel Gets To Know … Aoife Burke
Posted on: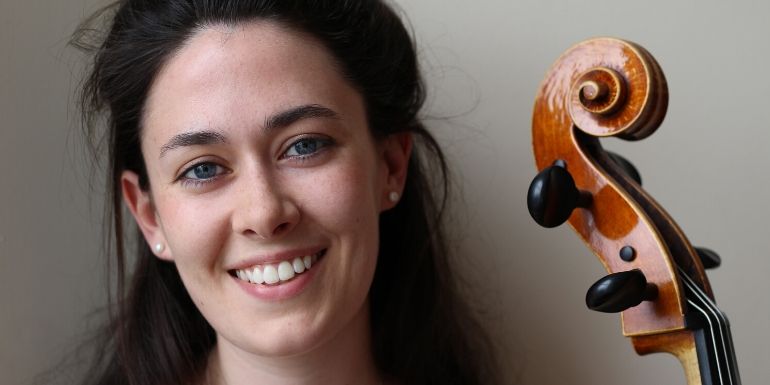 Aoife Burke has performed at Triskel many times, curated several chamber music series and it's safe to say we've gotten to know her pretty well but we still wanted to know more!
Who is your hero? At the moment, it's Jacinda Ardern.
If you could perform anywhere, where would it be? I'd love to go to South America some time – to play in the Teatro Colón in Buenos Aires, for example, would be amazing.
What is your favourite thing about your career? The escapism which comes from a sense of flow or from being "in the zone".
What motivates you to work hard? I find the process of learning a musical work from scratch extremely rewarding and motivating in itself.
What makes you laugh the most? Catherine O'Hara (or Moira Rose) in Schitt's Creek. Or more accurately, my mother trying to impersonate her.
What would you sing at a Karaoke night? Ehm…it would be unlikely anyone would manage to get me up on the stage!
Would you rather win the Lotto or work at the perfect job? Why? I love my current job, but I suppose winning the Lotto would afford me the financial freedom to continue doing it without the precariousness and uncertainty associated with freelancing in the arts.
List two pet peeves Single-use plastic and food wastage
What three things would you take with you to a desert island? Sun cream, my cello and a book
If you ruled your own country, what would be the first law you would introduce? I would legislate for free education, healthcare and childcare for everyone. And affordable housing and rent caps, while I was at it …
Aoife will perform with the Banbha Quartet on Friday 9 April in the first concert in the Spring Quartets series in association with the National String Quartet Foundation. Get your tickets now!