Triskel Cinema Special Screenings this June
Posted on: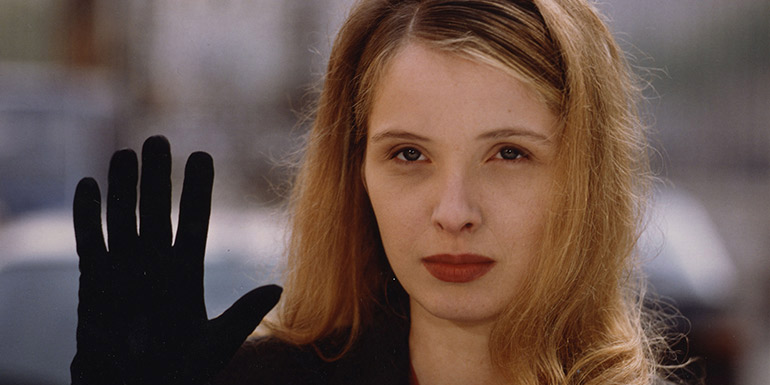 When former child actor and Hollywood TV sidekick Bruce Lee returned to his native Hong Kong in 1971 to star in two films for fledgling company Golden Harvest, movie history was made thanks to one of the most iconic partnerships between star and studio that cinema has ever seen. In only a handful of films, Lee high-kicked his way into audiences' imaginations forever, thanks to his blistering screen presence and his masterful 'Jeet Kune Do' fighting technique. Three of those films will be screened at Triskel Arts Centre, Cork, from Thursday 8 June, along with another season of films, the Three Colours trilogy by Krzysztof Kieślowski.
Chris O'Neill, Head of Cinema at Triskel, explained his reasons for running these two film seasons together, "This year marks the 50th anniversary of the death of Bruce Lee and is also the 30th anniversary of the Three Colours films. We wanted to showcase the films that made Bruce Lee the first international martial arts superstar and the trilogy that explores the French Revolutionary ideals of freedom, equality and brotherhood, and their relevance to the contemporary world."
The first two starring vehicles for Lee, The Big Boss and Fist of Fury (both directed by Lo Wei), smashed all box office records in Hong Kong and made him the most famous face on the continent. Lee asserted his artistic independence by directing, writing and starring in The Way of the Dragon, arguably his most thrilling and personal film. Tragically, on the cusp of achieving the international stardom he had long strived for, Bruce Lee died suddenly in 1973, aged only 32.
Thanks to Arrow Films, Triskel will present the three pictures that Lee made with Golden Harvest before his passing. Each one has been digitally remastered and will be presented completely uncensored. A selection of vintage original trailers for other martial arts classics will precede each screening.
Kieślowski's award-winning trilogy is a snapshot of European life at a time of reconstruction after the Cold War, reflected through the filmmaker's moralist view of human nature and illuminated by each title's palette colour.
Also screening at Triske Cinema in June is The Wicker Man: The Final Cut. The classic folk horror will return to cinemas this Summer Solstice with a series of special one night only screenings that will feature Exclusive 50th Anniversary Event footage screening before the film.
Tickets on sale now and remember Triskel Cinema members get discounts on tickets as well as a free 90-day subscription to MUBI.
Thurs 8 June
Thurs 15 June
Wed 21 June
Thurs 22 June