ANNOUNCED: Michael McHale to Perform Romantic Piano at Triskel
Posted on: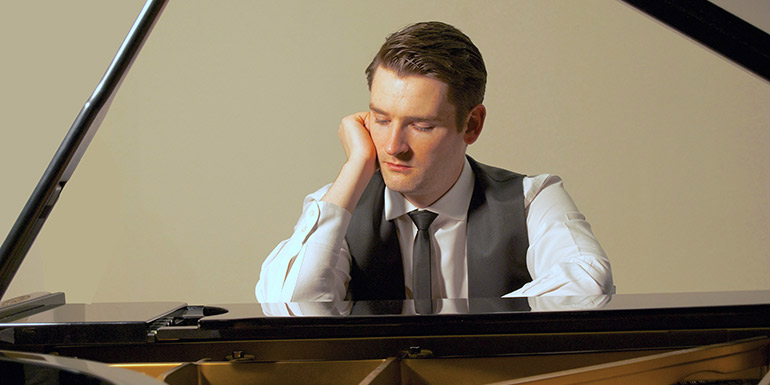 Belfast-born Michael McHale has established himself as one of Ireland's leading pianists and has developed a busy international career as a solo recitalist, concerto soloist and chamber musician. He's coming to Triskel for a four-concert series, The Romantic Piano, starting on Friday 12 May.
Friday 12 May 1pm: Romeo and Juliet featuring music from Beethoven, Field, Schubert and Prokofiev.
Friday 19 May 1pm: Love Songs featuring music from Schubert, Sholdice, Holmès, Schumann, Hammond, Mazzoli and Liszt.
Saturday 27 May 1pm: Moonlight featuring music from Linda Buckley, Beethoven, Áine Mallon and Beethoven.
Friday 9 June 1pm: Flights of Fantasy (for four hands) with pianists Gary Beecher, Gabriela Mayer, Donal McHugh, Ciara Moroney and Conor Palliser. In association with MTU Cork School of Music.
Our lunchtime classical music concerts are always popular so make sure to book your tickets now.