Fri 9 Jun 2023
1:00pm
|
€16/13
|
Fri 9 Jun 2023
1:00pm
|
€16/13
|
In association with MTU Cork School of Music.
"These programmes combine beloved works by some of the Romantic era's greatest pianist-composers with stories of romance and heartbreak, from Romeo and Juliet to the Greek myth of Hero and Leander, from love song arrangements by Clara and Robert Schumann to more contemporary takes on love and loss.
As I turn 40 this year, I have also included music that has played an important part in my musical life, from my childhood through to the present day, and composers with whom I have a special connection. For the final concert in the series I'm thrilled to welcome to the Triskel stage some of my colleagues from the MTU Cork School of Music Keyboard Department for a celebration of some of the most iconic music written for piano duet." – Michael McHale
Photo: Bjoern Kommerell
Programme
With pianists Gary Beecher, Gabriela Mayer, Donal McHugh, Ciara Moroney and Cathal Synnott
The final recital in this series features some of the most striking and important music written for piano duet. Debussy's Petite Suite, composed during his mid-twenties in 1886-89 is full of gorgeous harmonies and charming melodies. A typical example of the Parisian salon style featuring short character pieces and dance movements, this witty and colourful work became so popular that it was later orchestrated by Henri Büsser and enjoyed further success in the concert hall. By contrast, Schubert's Fantasie in F minor, written in 1828 during the final year of his life, is a much darker and more complex work, in a similar form to his Wanderer Fantasie with interconnecting movements that also invokes sonata form. This innovative formal approach inspired later composers, most notably Liszt, in developing the symphonic tone poem. The heart-rending, melancholic opening melody returns after the final climactic fugal section bringing the work to a poignant close. The programme finishes with three movements from Fauré's beloved Dolly Suite written around the same time as Debussy's Suite, followed by Poulenc's energetic and expressive Sonata, full of driving rhythms, lyrical melodic fragments and percussive chords.
Claude Debussy: Petite Suite L.65
i. En bateau ii. Cortège (Retinue) iii. Menuet iv. Ballet
(Gary Beecher and Donal McHugh)
Franz Schubert: Fantasie in F minor D.940
i. Allegro molto moderato ii. Largo
iii. Scherzo. Allegro vivace iv. Finale. Allegro molto moderato
(Gabriela Mayer and Michael McHale)
Gabriel Fauré: Dolly Suite
i. Berceuse iii. Le jardin de Dolly vi. Le pas espagnol
Francis Poulenc: Sonata for Four Hands
i. Prélude ii. Rustique iii. Final
(Ciara Moroney and Cathal Synnott)
---
Biographies
Biographies
Dr Gabriela Mayer is currently the Head of the Department of Keyboard Studies at the MTU Cork School of Music. As a recipient of a Fulbright Graduate Fellowship to Germany in 1997, Dr Mayer studied piano performance at the Hochschule für Musik 'Hanns Eisler' in Berlin. She also completed a Doctorate in Musical Arts at the University of Maryland in the USA, graduating with the highest honours.
Since moving to Ireland, she has engaged in teaching as well as performing both solo and chamber music recitals. Her area of artistic research revolves around rhetorical and linguistic influences in Classical and Romantic piano music and the applications of these concepts to teaching and performance. This forms the subject of her upcoming book, The Art of the Unspoken, which will be published this year by Peter Lang, Oxford. Gabriela is also involved in activities of the Association of European Conservatoires (AEC) and European Piano Teachers Association (EPTA) through participation in seminars, giving presentations at conferences on pedagogical and performance topics and as an international representative of the AEC on institutional review panels. Her interest in effective practice and performance preparation has led to being part of the 'Potential to Performance' project, a collaboration with colleagues from Finland, the Netherlands, Germany and Australia. Her students have won prizes and awards in piano performance and chamber music competitions and many of the MA graduates she taught have secured professional careers and continue to be active as performers.
As a performer, she continues to be actively involved in concerts and regularly collaborates in chamber music projects with colleagues from the professional Irish orchestras and the MTU Cork School of Music. In addition, she has given concerts and masterclasses as part of the Erasmus programme at European partner institutions.
Pianist Donal McHugh, from Co. Clare, graduated from the Royal Conservatoire of Scotland in 2014 (BMus Hons in performance) with tutors Norman Beedie and Graeme McNaught. He then spent four years freelancing as a musician in Glasgow – performing, teaching and accompanying. As well as regular classical recitals (both solo and chamber music) he also gained a reputation playing with the many jazz big bands in the city. Donal has taken part in seminars on Grieg's music a number of times in Bergen, Norway (most recently Autumn 2017). This included the opportunity to perform on Grieg's own piano in Troldhaugen. In 2016 he led the piano course in Summer Music on the Shannon that also included numerous performances and he was part of Enterprise Music Scotland's Creative Exchange in 2015. In 2020 he completed an MA in Music (piano performance) at the Cork School of Music with tutors Michael McHale and Michael Joyce. Memorable performances were Beethoven's third piano concerto (string quintet arrangement) as well as a live-streamed solo concert featuring Berg and Schubert. Also a keen composer, Donal has written works for solo piano and voice and piano as well as original jazz tunes and arrangements. He is currently teaching and accompanying at the MTU Cork School of Music and at the Anam Cara School of Music, Lisdoonvarna.
Pianist Gary Beecher has a varied career as a soloist, accompanist, répétiteur and chamber musician. With a wealth of experience and having trained in both London and Ireland, Gary is a classically trained pianist who is also equally at home across several genres of music; from classical, pop, jazz and musical theatre to Irish traditional music.
With a particular passion for working with singers, Gary has had several international competition successes including 1st Prize at the International Nadia and Lili Boulanger Voice-Piano Competition (France), the Rudolf Jansen Pianist Prize at the 53rd International Vocal Competition LiedDuo (Netherlands), and 2nd Pianist Prize at the International Helmut Deutsch Lied Competition (Austria). Previous to this, he was a Samling Artist, a Britten-Pears Young Artist and a winner of the Oxford Lieder Young Artist Platform. Additionally, Gary enjoys working as a répétiteur and has worked with Irish National Opera and Blackwater Valley Opera Festival among other opera companies. Other awards include the Franz Schubert Institute Lieder Prize, Britten-Pears Young Artist, Samling Young Artist and Oxford Lieder Young Artist awards.
As a soloist, Gary was winner of the Irish Freemasons Young Musician of the Year (2014) and has recorded and performed as soloist and orchestral pianist with the RTÉ National Symphony Orchestra, RTÉ Concert Orchestra, Camerata Ireland, and Southbank Sinfonia London. Venues he has performed in include the Barbican Centre and Wigmore Hall (London); National Concert Hall, RDS, Bord Gáis Energy Theatre (Dublin), University Concert Hall (Limerick), Cork Opera House, Triskel & Cork City Hall among others. Radio broadcasts include live and recorded performances on BBC Radio Three and RTÉ Lyric FM.
He completed his MA at the Guildhall School of Music and Drama in London where he was a Fellow and staff coach accompanist. He holds a BMus and MA from the Cork School of Music (Munster Technological University) and was awarded 1st class honours degrees and top overall performer awards from both Guildhall and Cork School of Music institutions. Gary currently lives in Cork and is a Lecturer in Piano and Contemporary Keyboards at MTU Cork School of Music.
Cathal Synnott studied at The Schola Cantorum, St Finian's College Mullingar, studying piano with Padraig O'Cuinneagáin, and organ with Shane Brennan. He completed his undergraduate degree at Trinity College Dublin, and has a Masters degree in performance from MTU, Cork School of Music. Since then he has flourished as one of the theatre and music industry's most respected musical directors. Highly acclaimed for his precision and musicianship, his work as musical director/pianist includes: Riverdance (Broadway and International tours), Blind Fiddler (Lyric Theatre Belfast, 2002) Improbable Frequency (Rough Magic, 2003), Sweeney Todd (Gate Theatre, 2007), Flatpack (Ulysses Opera Co. 2012), Anglo The Musical (Verdant Productions 2012), Threepenny Opera (Gate Theatre 2013), Into The Woods (Lir Academy, 2014), The Train (Rough Magic 2015/2017), The Cradle Will Rock (Lir Academy 2015), Christmas With The Priests (Irish Tour 2015), Once (Landmark Productions, 2016), Town Is Dead (Abbey Theatre, 2016), Anna Karenina (Abbey Theatre, 2016), Jaques Brel Is Alive And Well and Living In Paris (Gate Theatre 2017), Camille O'Sullivan – The Carny Dream (Bound & Gagged 2017), Assassins (Gate Theatre 2018), Copperface Jacks – The Musical (Verdant Productions), Toy Show – The Musical (RTÉ).
It was during his studies in Cork that he reignited a love for the piano duet. As part of his second MA recital, he included a selection of piano duets by Fauré, Ravel and Poulenc, which he performed with pianist Ciara Moroney. Cathal continues to meet regularly with Ciara to play duets while at MTU, Cork School of Music, where he is an assistant lecturer.
Established as one of Ireland's leading pianists, Michael McHale enjoys a busy international career as a recitalist, concerto soloist and chamber musician. He has performed and recorded with orchestras including the Minnesota and Hallé Orchestras, the Moscow, BBC, BBC Scottish, Jacksonville, Fort Smith and London Symphony Orchestras and all five of the major Irish orchestras, appearing at the Tanglewood, BBC Proms and Tokyo Spring Festivals and at venues including Wigmore Hall, Barbican Centre, Berlin Konzerthaus, Amsterdam Concertgebouw and the Kennedy and Lincoln Centers.
A wide-ranging discography of over twenty-five albums has received critical acclaim, highlights of which include his début solo album The Irish Piano, Strauss Burleske and Richard Rodney Bennett's Piano Concerto for Chandos and the McGill/McHale Trio's début album Portraits featuring narrations by double Oscar-winning actor Mahershala Ali.
Winner of the Terence Judd/Hallé Award in 2009, Michael was also awarded the Brennan and Field Prizes at the 2006 AXA Dublin International Piano Competition and the 2005 Camerata Ireland/Accenture Award. He studied at the Royal Irish Academy of Music, Cambridge University and the Royal Academy of Music, and his teachers and mentors include John O'Conor, Christopher Elton, Ronan O'Hora and Barry Douglas.
In 2017 Michael was invited to become a Patron of the Ulster Youth Orchestra, and in 2018 he was appointed as a lecturer in piano at the MTU Cork School of Music in Ireland. He has given masterclasses at schools and universities throughout the USA, Ireland and the UK and has been external examiner for student recitals at the Royal Irish Academy of Music and the Guildhall School of Music and Drama. As a chamber musician he collaborates regularly with Sir James Galway, Michael Collins, the Vanbrugh and the Wigmore Soloists. www.michaelmchale.com
Irish pianist Ciara Moroney has performed throughout Ireland and the UK, specialising in duo playing, chamber music and accompaniment. She is a lecturer in piano and coach-accompaniment at the MTU Cork School of Music. Ciara has a Postgraduate Diploma in Accompaniment from the Royal Academy of Music, where she studied with Andrew West, Michael Dussek and Colin Stone. During her studies there she won the Scott Huxley Prize for Piano Accompaniment and the Douglas Cameron Prize for duo playing. She also participated in the prestigious Song Circle concert series.
Keenly interested in duo playing and chamber music, Ciara has worked with Emma Johnson (clarinet), Aisling Casey (oboe), Keith Pascoe (violin), Cara O'Sullivan (soprano), Mary Hegarty (soprano), Majella Cullagh (soprano), Brian O!Kane (cello), Mairéad Hickey (violin), Clare Southworth (flute) and Ian Clarke (flute) among many others, and has collaborated with the Vanbrugh and the Carducci string quartets.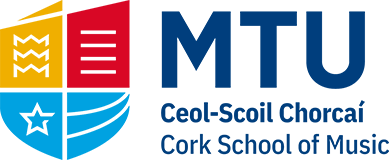 Book Tickets