Christmas at Triskel – keeping traditions alive
Posted on: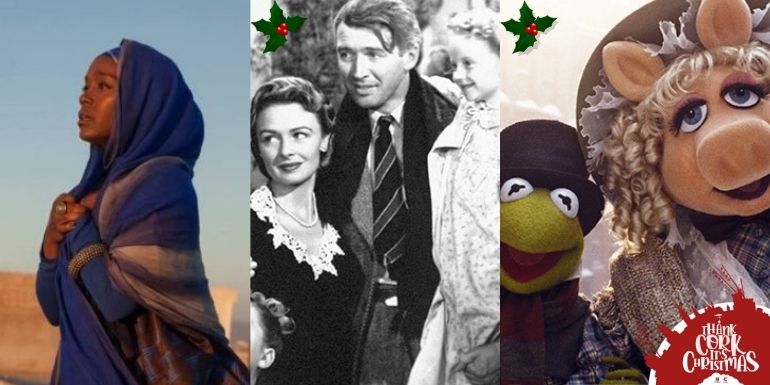 The restrictions have been lifted, Christmas trees are sparkling everywhere and Triskel Cinema is re-opening! We have just two weekends of cinema left in 2020 with limited capacity for screenings so book your tickets fast!
For our first week back, we're showing A Girl from Mogadishu, based on the testimony of Ifrah Ahmed who, having made the extraordinary journey to escape war-torn Somalia, emerged as one of the world's foremost international activists against Gender Based Violence and Female Genital Mutilation. Thurs 10 – Sun 13 Dec at 3.30pm & 7.30pm. Tickets will be on sale Friday 4 December at 10am.
And, because Christmas Movies at Triskel have become an important tradition for so many people, we showing Triskel Cinema favourites, The Muppet Christmas Carol and It's a Wonderful Life.
A real treat for the younger audience The Muppet Christmas Carol is also back due to popular demand. Offering a zanier version of Charles Dickens' much-adapted story, the film manages to capture the sincerity and atmosphere of the tale while also keeping the irreverent, self-referencing humour that makes the Muppets so popular. With wonderfully memorable songs and a great turn by Michael Caine as Scrooge, it is a laugh-filled outing with a lot of heart. Thurs 17 – Sun 20 December at 1.30pm & 3.30pm. Tickets will be on sale Tuesday 8 December at 10am. We will have some family pews available.
Beloved classic It's a Wonderful Life returns to our screen for the 10th Christmas in a row, an enduring hit. Watching this film has become an annual fixture in the festive calendar. Frank Capra's Christmas staple looks at an idea we've all had: what if we were never born? Fantastically performed by Jimmy Stewart and offering a powerful message on humanity, there's a reason people mark this as a classic. Thurs 17 – Sun 20 December at 7.30pm. Tickets will be on sale Tuesday 8 December at 10am.