The SHOW Must Go On at TDC
Posted on: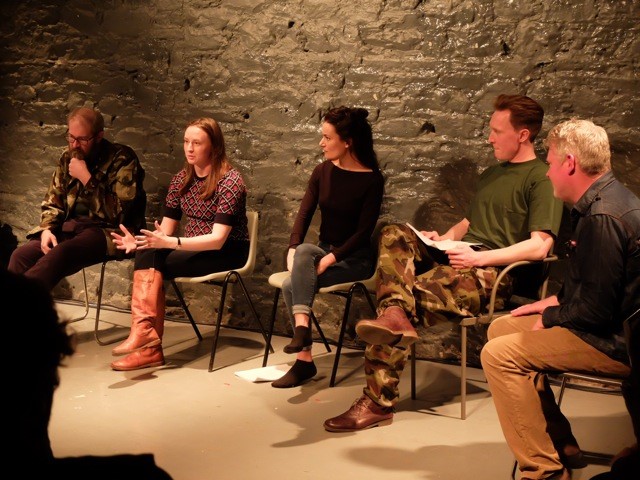 Corcadorca is proud to announce the lineup for this year's SHOW, which runs from Friday 6 to Sunday 8 December in TDC at Triskel.
Established in 2013, SHOW is an annual weekend festival of work-in-progress showings by theatre artists from Cork and throughout Ireland.  All events are open to the public and admission is free. Each presentation will last approximately one hour and include a discussion with the artists after the presentation.
There are ten companies/artists taking part in this year's SHOW. The lineup is as follows:
Fri 1pm – Wandering Star Theatre Company
Fri 6pm – Michelle Read
Fri 8pm – Jessica Courtney Leen
Sat 11am – ALSA Productions
Sat 1pm – Roseanna Purcell
Sat 3pm – John Doran
Sat 5pm – Candlelit Theatre
Sat 7pm – No Kissin' Ensemble
Sun 3pm – Corcadorca/Peter Power
Sun 5pm – Octopus Soup
SHOW is an opportunity for theatre artists to present their work in development to audiences and potential stakeholders, to engage and get feedback. It also allows the public to see what is brewing in Irish theatre at the moment.
Full details on the participants and works that will be presented are on the SHOW 2019 website.
Hope to see you there!
Image: Mags Keohane talking about her presentation in 2018.