Stephen Doyle's Numb Opens in Triskel Gallery Space on Culture Night 2020
Posted on: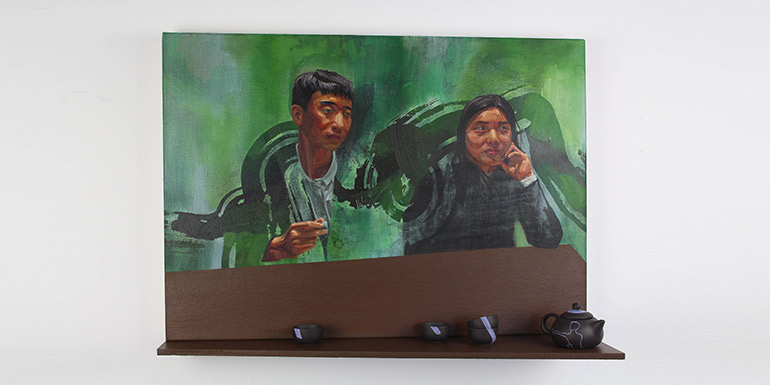 We are very much looking forward to opening a brand new visual arts exhibition in Triskel Gallery Space! Our first exhibition of 2020, Fiona Kelly's Overburden, closed suddenly back in March and Triskel Gallery Space has felt very empty since. But on Friday 18 September, Stephen Doyle's exhibition Numb, will be open to the public.
Stephen Doyle is an artist exploring issues of queer identity through an examination of the relationship between figuration and the politics of representation. He makes paintings in the tradition of realism, depicting subjects within everyday settings in a naturalistic manner, although the painted scenes look staged.
Booking is required for Culture Night – there are 20-minute slots with a max of 4 people allowed per slot. Triskel Gallery Space will open at 2pm with the last booking at 9pm so there are just 22 slots available. Get booking now!