ANNOUNCED: Ye Vagabonds and Cormac Begley
Posted on: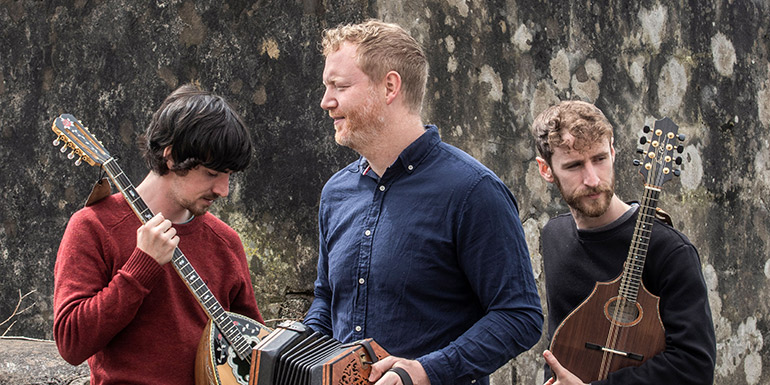 Ye Vagabonds brothers – Brían and Diarmuid Mac Gloinn – are fast earning a ticket on the legend bus. With trademark close harmony singing, lean and tasty accompaniment and the rare ability to tell a good story in song, it's little surprise that they became triple RTÉ Radio 1 Folk awardees last year. In September they take to the road in a new Music Network collaboration with the superb West-Kerry concertina player Cormac Begley and they're coming to Triskel!
No stranger to musical acclaim himself, Cormac's spectacular debut solo album received nine 5-star reviews and was shortlisted for The Irish Times Album of the Year 2018. Weaving seamlessly between traditional and contemporary songs and tunes, this spellbinding trio will remind us just how precious live music is.
Tickets on sale Tuesday 1 September at 10am. There will be two performances, the first at 7.45pm, the second at 9.30pm. Click here for more.