Introducing … Allocated Seating at Triskel
Posted on: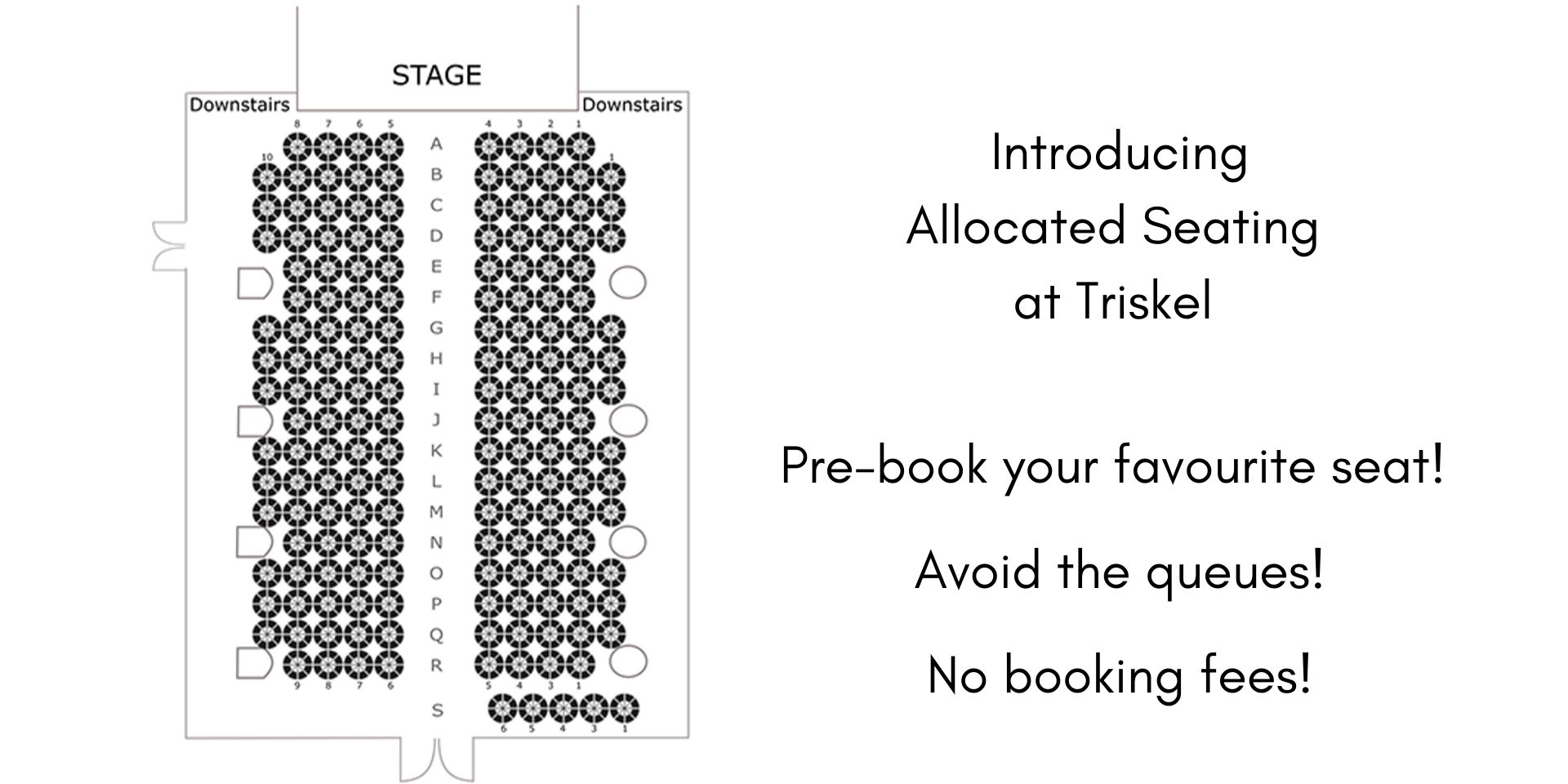 We're delighted to announce that all music concerts at Triskel will now have allocated seating. Local artist Kim-Ling Morris from Sample Studios created a bespoke design for our beautiful building and we're so happy with the results.
We hope that allocated seating will make coming to Triskel a much more comfortable experience for our customers. You can now pre-book your favourite seat and then turn up at your leisure, avoiding the queues. We don't charge any booking fees when booking online/over the phone 021-4272022. And, as we're all more conscious of being environmentally friendly, when you book online, you can download your ticket to your phone so there's no need for any print out.
Take a look at the seating map and if you'd like us to help you find your favourite seat, please ask.