Five Reasons Why You Need to See … the Alina Bzhezhinska Quartet in concert
Posted on: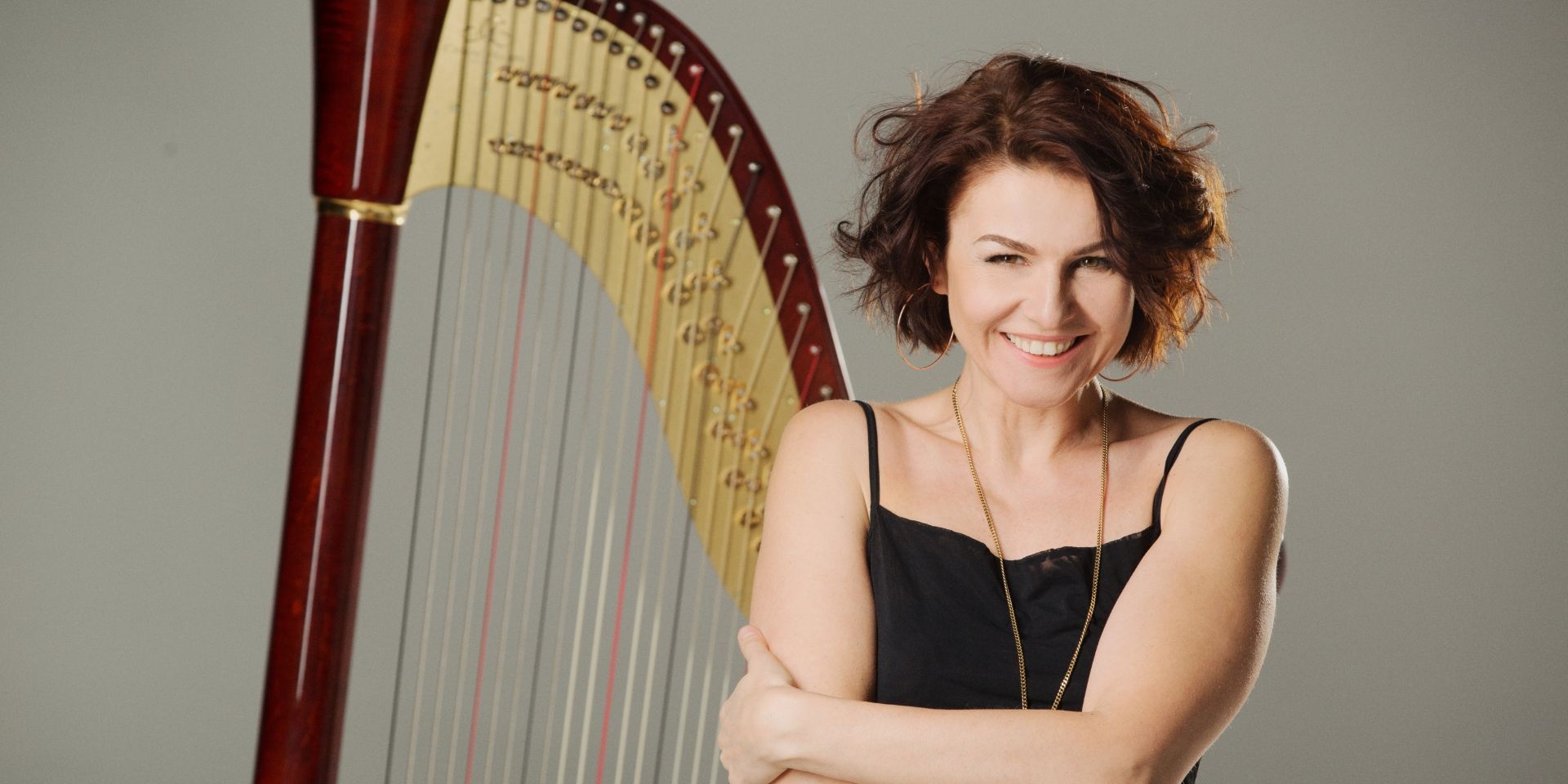 When you look at the photo of Alina Bzhezhinska with her harp, you probably think 'Oh lovely, a classical music concert'. You'd be wrong! This is Jazz Harp with a bit of saxophone, double bass and percussion. And if that's not enough to whet your appetite, then here are five more reasons you NEED to see them here on Thursday 6 February at 8pm:
1.       It's not just for angels
If you think the harp is for angels, then Alina Bzhezhinska and her quartet will set you right. Capable of everything from extraordinary lyricism to lapel-grabbing musical moments that would ruffle many an angel wing, Alina's versatility and curiosity have marked her out as a pioneer in the field of Jazz Harp.
2.       Coltrane Connections
Alina Bzhezhinska and her quartet take the ground-breaking work of the legendary jazz harpist Alice Coltrane (wife of sax legend John Coltrane) as a stepping-off point for their own sonic adventures. Much of the music they'll perform on tour is from their critically acclaimed album Inspiration, which tells Alice and John Coltrane's story through the quartet's own interpretation of their music and her compositions.
3.       If it's good enough for The Queen…
Polish/Ukrainian harpist Alina Bzhezhinska stormed the UK music scene in 2017 when her quartet appeared at the Barbican during the EFG London Jazz Festival on a triple bill featuring Denys Baptiste and Pharoah Sanders, and was nominated for Best Live Experience of the Year at the 2018 Jazz FM Awards. She has performed at the European Parliament, at the Queen's 80th-birthday celebrations at Balmoral Castle and at the King of Thailand's birthday celebrations in Bangkok.
4.       Yogis will feel right at home
According to the Financial Times, "The harp was rescued from jazz obscurity when Alice Coltrane forged Ashram meditational strums and fiery modal blues into a radically new aesthetic." Coltrane was a leading light in the yoga world and founded her own Ashram in California, where sharing sacred sound with her followers became the focus of her music. Bzhezhinska's music pays homage to Coltrane's sense of spiritual curiosity, and if you love all things yogic, you will very likely love this performance too!
5.       It's a stellar quartet
For her Inspiration project (and this tour), Bzhezhinska chose to work with musicians who share her fascination with Alice and John Coltrane and who opened a new world of possibilities to showcase the harp in a very unique way. Award-winning saxophonist Tony Kofi, double bassist and composer Larry Bartley and virtuoso drummer Joel Prime are all musicians of great acclaim in their own right – together expect dynamite!