Finghin Collins Wanderer Tour
Posted on: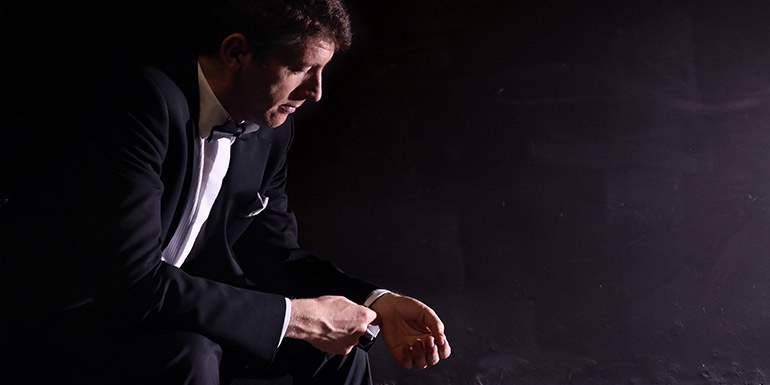 In the spirit of a cultural adventurer, Finghin Collins, pianist and classical music dynamo, embarks on his national Wanderer Tour this winter. The tour spans three weeks from 13 November to 5 December. Triskel are honoured to welcome Finghin here for the penultimate concert in his tour on Saturday 4 December.
Speaking about the tour, Finghin Collins said:
"I'm delighted, after months of inactivity during the pandemic, to take to the road again and perform for Irish communities in wonderful locations around Ireland. I was inspired to name my tour after Schubert's Wanderer Fantasie, the composer's most virtuosic piano work, and a pillar of this programme. I can't think of a better way to nurture well-being than through live music performance and I hope my Wanderer recitals bring people joy."
Finghin has chosen four beautiful compositions for his core programme:
Schubert Wanderer Fantasie, a four-movement fantasy for solo piano, considered to be Schubert's most technically demanding work for the instrument. Bach English Suite No 3 in G minor, one of a suite of six dances which Bach "composed for music lovers, to refresh their spirits". Liszt Harmonies du Soir, a sumptuous palette of sound, depicting the arrival of evening. Chopin Scherzo No. 2, with its gorgeous rich melody, is one of the composer's best loved works for solo piano.
As well as these pillar compositions, shorter pieces by a diverse range of composers will fill out the concert programme. These include a selection of pieces from the Ros Tapestry Suite, as well as from Musical Moments from Morning to Night, which he performed for the opening of the 2021 inaugural Dublin International Chamber Music Festival. Composers featured include Amy Beach, Béla Bartók, Clara and Robert Schumann, Claude Debussy, Eric Sweeney, Elaine Agnew and more.