Fear Screen with Cork International Film Festival
Posted on: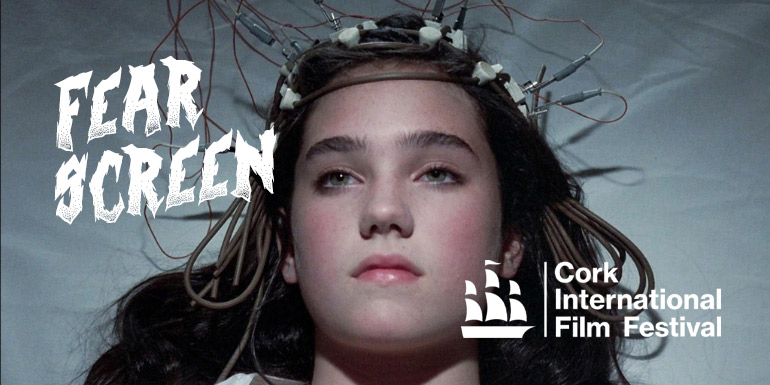 Cork International Film Festival kick off their 2023 year-round programme of special screenings and events with a short season of cinematic thrills, suspense and terror – and they're bringing it to Triskel!
Fear Screen celebrates European films and directors from the past 70 years of cinema, ranging from masterpieces that influenced the future of horror/thriller cinema and classics to cult Guilty Pleasures which will have you snorting into your popcorn. Offering something for cinephiles and schlock fans alike, each feature will be complemented by a short film and introduction by CIFF Programme Manager, Si Edwards.
All tickets must be purchased via the Cork International Film Festival.
LES DIABOLIQUES – Thursday 23 February at 8.15pm
117 mins – France 1955 – Dir. Henri-Georges Clouzot
Starring: Simone Signoret, Véra Clouzot, Paul Meurisse, Charles Vanel
From one of the masters of French cinema, Les Diaboliques tells the story of Christina (Vera Clouzot) and Nicole (Simone Signoret), respectively the wife and mistress of a widely despised school principal, as they hatch the perfect plan to kill him. Widely regarded as being a great influence on Hitchcock's Psycho and Polanski's Repulsion, Les Diaboliques is a masterpiece of suspense and plot twists, keeping the viewer on the edge of their seat until the very end.
Get your tickets
PHENOMENA  – Thursday 2 March at 8pm
116 mins – Italy 1985) – Dir. Dario Argento
Starring: Jennifer Connelly, Daria Nicolodi, Dalila Di Lazzaro, Donald Pleasence, Patrick Bauchau
Dario Argento is undoubtedly the Master of Horror, directing some of the greatest horror and giallo films ever. Phenomena, a tale of a girl who can communicate psychically with insects starring Jennifer Connelly and Donald Pleasence, is one of his finest films from the 1980s, merging supernatural elements into the familiar giallo. The film was treated badly by its US distributors, who cut almost half an hour of footage and changed the name to Creepers, and this version was also released in the UK/Ireland. It fared poorly due to the cuts rendering the film incomprehensible. Since the original, complete version became available it has undergone a reevaluation; the bizarre world of Argento and his masterful set pieces are now available in a gorgeous 4K restoration.
Get your tickets
THE VANISHING (Spoorloos) – Thursday 9 March at 8pm
107 mins –  Belgium 1988 – Dir. George Sluizer
Starring: Bernard-Pierre Donnadieu, Gene Bervoets, Johanna ter Steege, Gwen Eckhaus
It is best to know very little about George Sluizer's thriller, other than it's about a couple on vacation – the woman goes missing and her partner becomes obsessed with finding her. Highly celebrated at the time of release, it was subsequently remade in the US, albeit very badly and with a changed ending. The original remains a slow-burning, intense thriller, and 35 years later the ending still has the power to shock.
Get your tickets
TROLL 2  – Thursday 16 March at 8pm
94 mins – Italy, USA 1990 – Dir. Claudio Fragasso
Starring: Michael Stephenson, George Hardy, Connie McFarland, Jason Wright
Widely considered to be one of the worst films ever made, Troll 2 is in no way related to the first Troll movie, and technically doesn't even feature any trolls. What it does contain, however, is hammy performances, ridiculously quotable dialogue, and hilariously awful special effects, all of which have gone some way to making this one of the most popular cult movies of the horror genre (even though it is not remotely scary).
Get your tickets