Things to Note when Visiting Triskel
Posted on: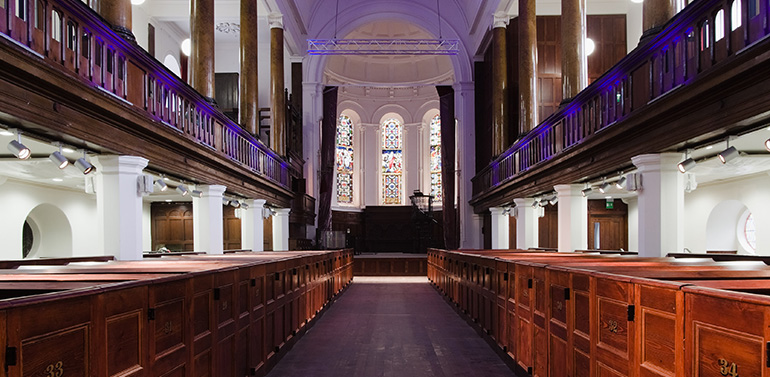 We look forward to welcoming audience members back again to Triskel Arts Centre. In the meantime, we have concerts and films available online.
As part of our commitment to the continued well-being of our audience members, team members, and in ongoing efforts to assist our community in preventing the spread of COVID-19, we implemented enhanced protocols and procedures you will notice before and during your visit. We continue to monitor all guidelines and will update and revise below accordingly.
We are committed to the Health & Safety of our staff and audiences. And we are operating under the agreed protocols described under "Guidance documents for the Safe Operations of Cinemas during COVID-19 Resilience and Recovery 2020-2021", a copy of which can be found here.
Opening Hours
Our Box Office staff will work remotely for the foreseeable future and so our Remote Box Office will open for phone calls Thursday and Friday 10am–12pm and 2–4pm. There will not be a physical Box Office at the venue and you will not be able to collect or check tickets at the Box Office.
Our Cafe Bar is currently not open.
Our Gallery Space is currently not open.
Before your visit
Cleaning
We are frequently cleaning and disinfecting throughout the building, particularly of high-touch point areas.
Additional training and PPE have been provided for all employees.
Additional hand sanitiser dispensers are placed at key points throughout the building.
Additional signage to promote hand washing and best hygiene practices has been posted throughout the building.
Booking tickets
Online booking is required for all audience members to ensure safe and comfortable capacity and limited contact admissions. You will not be able to purchase tickets at the venue as our Box Office is being operated remotely. We do not charge booking fees.
You will find the link to your e-ticket in your purchase confirmation email. You will need to show this e-ticket when you arrive. Alternatively, you can print the e-ticket at home and bring that.
If you have purchased tickets for one of our online concerts, you will find the link to view the concert in your confirmation email.
If you have any queries, our Remote Box Office is open (phone calls only) on Thursday and Friday 10am–12pm and 2–4pm.
Arriving at Triskel
Entry for screenings is through Triskel Christchurch on South Main Street.
Entry for Triskel Gallery Space is through the gates on South Main Street. Take the stairs to the left of the church building and go through the glass doors, down the stairs and then up the main stairs. Turn to your left and the Gallery Space is at the end of the hall.
Doors will open 30 minutes ahead of the screening time. Please arrive with enough time to get through the entry process and reach your seat.
Please note all performances in Triskel Christchurch begin at their stated time. Latecomers may not be admitted.
You must wear a face covering at all times while in Triskel (including during the screening).
Please have your e-ticket open on your phone so that it may be scanned by a member of staff. Or, if you choose to print the ticket at home, please show that.
No food or drink is permitted in the building, except for water (in a plastic/reusable bottle). Please note that Scrypt Cafe Bar is currently not open.
You must remain in your allocated seat throughout the screening/performance. This is to ensure adequate social distancing between audience members.
We may ask you to allow us to check your temperature. If your temperature is above 37.5˚C, you will not be admitted to Christchurch. We will refund your ticket in this case.
Social distancing and queues
Markers have been placed at 2m distance for social-distanced queuing. Anyone with mobility issues: please contact us ahead of time or speak to a member of staff at the gate and we will arrange entry through our Tobin Street entrance.
We are promoting a one-way experience that reinforces social distancing guidelines.
You are reminded by signage to ensure you are socially distanced from others while in Triskel.
We will endeavour to keep queues as short as possible.
Please remain in your allocated seat throughout the screening/performance. This is to ensure adequate social distancing between audience members.
Lift
Use of the lift/elevator will be limited to one person only (and a carer).
Bathrooms
The maximum number per bathroom is 4 people in the ladies', 2 people in the men's and 1 person in the accessible toilet, and therefore queueing at busy times may be necessary. This is supervised and a maximum number will be allowed to queue to ensure that we can implement social distancing. Apologies in advance for any inconvenience that this may cause.
What can you do to help us promote a healthy environment?
We are doing all we can to promote a healthy environment, and in doing so, we also rely on you to keep recommended self-care in mind for your safety and the safety of others. Throughout your experience, please be mindful of current Government and HSE guidelines as well as public health recommendations:
If you or a member of your party has a temperature or is feeling unwell, please visit us another time. We will refund your order up to 48 hours before the event date.
Wash your hands often, using soap and water, for a minimum of 20 seconds.
Help us promote social distancing by remaining at least two metres away from others who are not part of your party and do not shake hands or hug.
Please keep your party together to help maintain social distancing with other audience members.
If you must cough or sneeze, please do so into your elbow, not into your hand or into the air.
The wearing of face coverings is recommended while in an enclosed space as per the Government guidelines.
Our staff are here to assist you with a safe journey through the building. We look forward to seeing you all again.