Culture Night 2022
Posted on: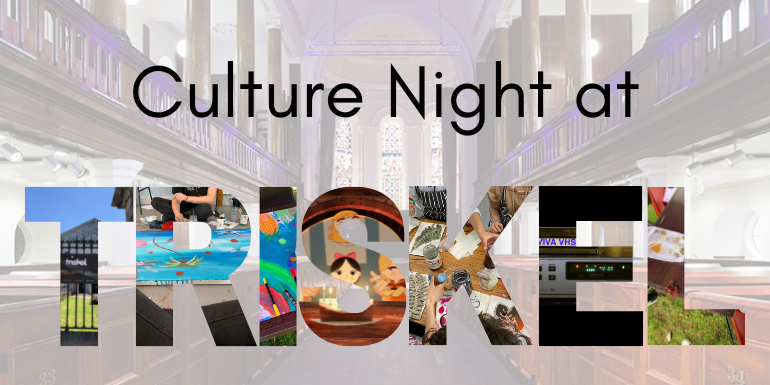 Culture Night is back in person at Triskel Arts Centre and we have so much for you to enjoy. In our foyer, the young people of Foróige Bishopstown and Curraheen Youth Project present their projects from their summer camps as part of the pilot programme for Creative Young Neighbourhoods. In Triskel Christchurch, you can enjoy the Oscar-nominated Song of the Sea, with a soundtrack by Kíla, followed by a tongue-in-cheek romp through trailers from classic and cheesy movies of yesteryear – that one is over 18s only.
You can also visit the offices of the Cork Traveller Women's Network and watch their animation A Short History of Travellers.
5pm – late: Triskel Foyer – Creative Young Neighbourhoods
5–7pm: Cork Traveller Women's Network HQ
6:15pm: Triskel Christchurch – Song of the Sea
9.15pm: Triskel Christchurch – VIVAVHS! 18+ Only
All events are free, no booking required. Read more here.