Brook Foods Win Tender for Café Bar at Triskel
Posted on: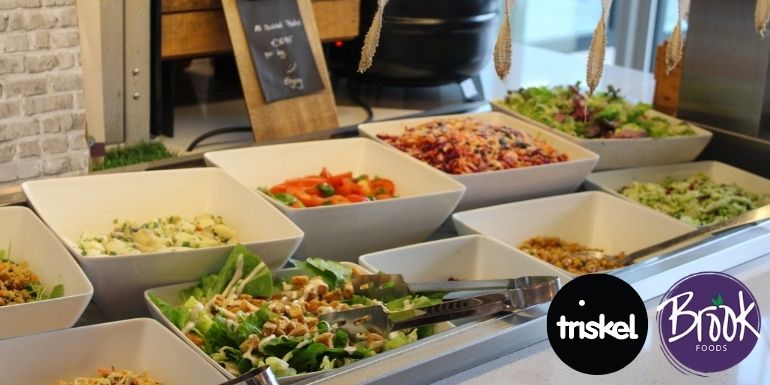 Triskel are delighted to announce that Brook Foods won the tender to run our popular and vibrant Café Bar (previously Scrypt Café Bar). The facility encompasses the café and external courtyard and is intended to provide catering services to patrons, artists and tenants as well as servicing cinema, concerts and meetings.
"Brook Foods are a Cork-based national Food Service and Catering Group." said Frankie Whelehan, Chair of Triskel's Board. "The Organisation founded and led by Kieran Callinan will prove an excellent Operator for our Cafe and Food Service Outlet at Triskel Arts Centre – we are delighted to work in partnership with Brook Foods in the years ahead."
Kieran Callinan, Managing Director with Brook Foods, said, "We are delighted to have been awarded the contract for the iconic café at Triskel Christchurch. It is very exciting to be part of this amazing centre right in the heart of Cork City. We look forward to working with the team to create a warm, friendly café, providing a great food offering that will support local and become a much loved meeting place for all our customers."
Triskel and Brook Foods are eager to welcome customers to the café soon and are working together to plan for the reopening once it is safe to do so. Expect more exciting announcements in the near future.