Announced: Ye Vagabonds at Triskel
Posted on: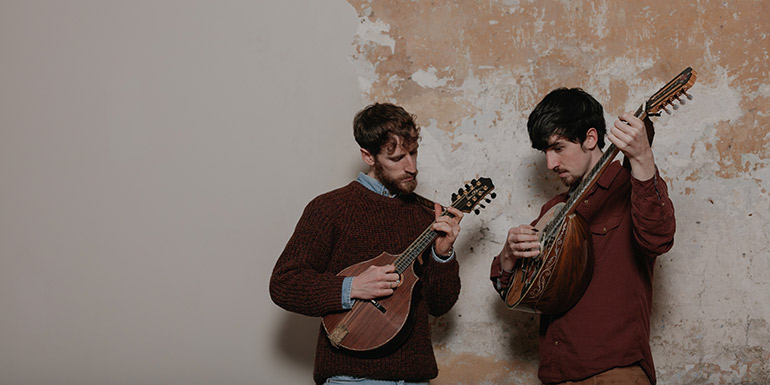 Presented by Coughlan's Live
We're delighted to welcome Ye Vagabonds, brothers Brían and Diarmuid Mac Gloinn, to Triskel on Saturday 13 April as part of their nationwide tour celebrating the launch of their new album, The Hare's Lament.
Singing in Irish and English and accompanying themselves on violin, bouzouki, guitar and mandolin, the brothers are joined on this record by their regular touring band member Alain McFadden on harmonium, their brother-in-law Jessie Smith on additional fiddles, John Flynn on tin whistles (two played at once, held together with rubber bands) and fellow River Lea signing Brìghde Chaimbeul on smallpipes.
Tickets are on sale now.