Triskel Gets To Know … Lorraine Nash
Posted on: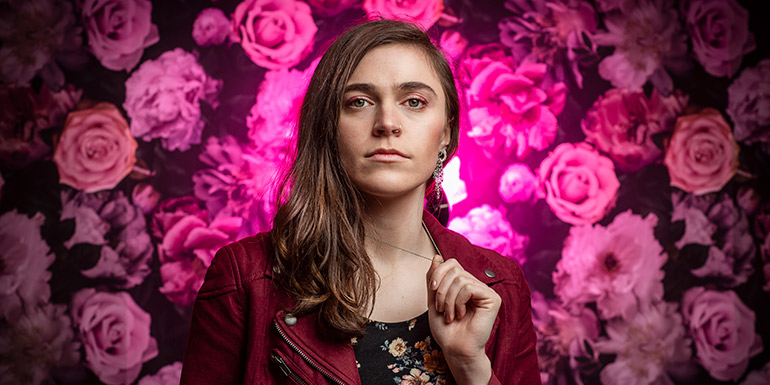 Newcomer Lorraine Nash is a multi-instrumentalist that has become one of the most played female artists on Irish radio. We're excited for her concert online from Triskel on Friday 4 June at 8pm and wanted to get to know this talented musician a bit more.
Who is your hero? Musically, I would have to say Joni Mitchell.
What would you sing on a Karaoke night? 'Islands in the Stream' if I can find someone willing to duet with me.
What are your pet peeves? For some reason, I am extremely bothered when people don't fully shut the door on the way out of a room.
What is your favourite hobby? Aside from music, reading is how I would spend most of my free time.
What motivates you to work hard? For me, I think seeing people enjoy something I've created or been involved in is a huge motivator.
If you could perform anywhere in the world, where would it be? Since I've come to terms with the fact that most of the music I make ends up sounding country, Nashville would be the dream.
What three things would you take with you to a desert island? Assuming I already have a way to feed myself, I would bring my favourite book, my guitar and something to write with so I could get on with writing the next album while I await my rescue!
What/who makes you laugh the most? I'd have to say my boyfriend or he wouldn't be too happy with me.
What is your favourite thing about your career? What I enjoy most out of everything I do is probably the songwriting process.
If you had a choice, who would you collaborate with? Since I've already called her my hero I'd have to say Joni Mitchell once again.
Get your tickets to Lorraine Nash's concert now!