Triskel and Music Network Announce Musician for RESONATE 2022 Residency
Posted on: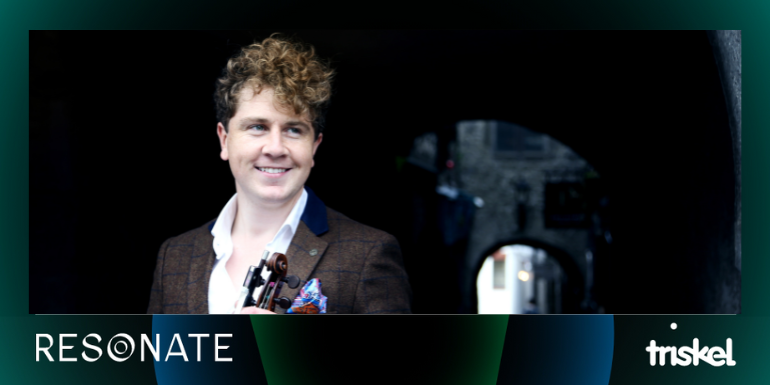 We're delighted to announce that classical violinist Patrick Rafter will work alongside artist and composer Sam Perkin as part of the Music Network RESONATE 2022 Artist in Residency to create "Freedom In Performance". Motivated by a common desire to push the boundaries of performance practice and to challenge what is widely considered to be the accepted Concert Format, they will experiment with gesture and movement making these elements central to the final performance.
Looking forward to working with Patrick and Sam over the coming months and seeing the work they will produce. Stay tuned for news!