Summer is Coming – Tá an Samradh ag Teacht
Posted on: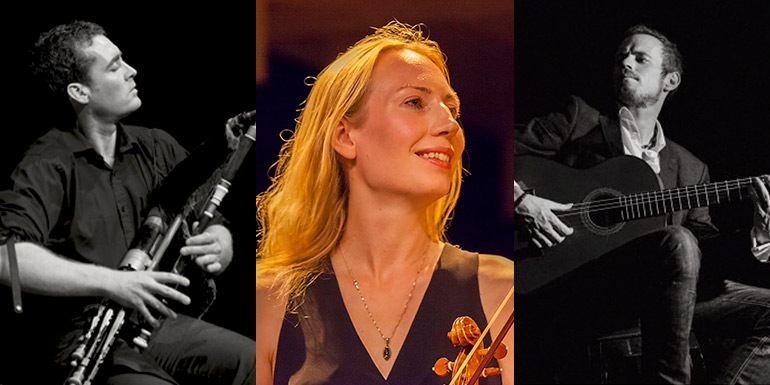 Triskel Christchurch celebrates its 10th anniversary from behind closed doors with a concert from baroque violinist Marja Gaynor, virtuoso flamenco guitarist John Walsh and uilleann pipe master David Power who perform a carefully chosen selection of beautiful music pieces on Saturday 10 April at 8pm. The concert will feature much-loved pieces such 'An tSean Bhean Bocht', 'O'Carolan's Welcome' and 'Rondeau' by Henry Purcell.
"There has been a church on this site for at least 1,000 years and in its lifetime, Christchurch has been no stranger to flus, pandemics and even plagues," commented Tony Sheehan, Artistic Director at Triskel. "Christchurch has witnessed many things, including ten wonderful years of music and cinema."
He thanked funders the Arts Council, Cork City Council and Europa Cinemas for their support and expressed his gratitude to the patrons who have supported Triskel throughout the last 40 years and the last year in particular.
"We chose the title 'An Samradh ag Teacht' for this concert to reflect the hope we feel. Because summer is coming. And in the meantime, there's music."
The concert will go live at 8pm on Triskel's Digital Stage on Saturday 10 April and will be available for ticketholders to watch until 8pm on Monday 12 April.
Tickets are €10 per household and are on sale now.