Onset – on stage at Triskel
Posted on: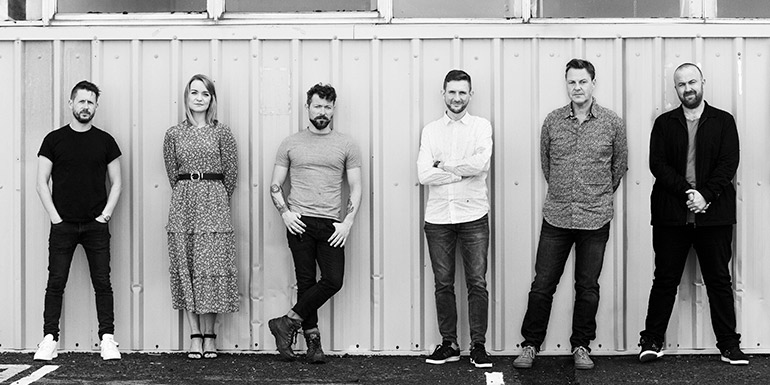 Unfortunately this concert has been cancelled. We have contacted all ticketholders and issued refunds. If you have any queries, please email us on triskelboxoffice@triskelartscentre.ie.
Onset is an exciting new group formed by Pádraig Rynne, Graham Henderson and Davie Ryan and joined by Tara Breen on fiddle, Niall McCabe on vocals/acoustic guitar and Adam Taylor on bass. The group was borne out of the success of Rynne's 2019 release Conscious and their collective passion for a dynamic approach to traditional music. The music draws from their diverse musical backgrounds and creates a deep and fascinating musical experience with flowing melodies and rhythmic character.
In November 2020 Onset were recipients of the MISP scheme, and over lockdown in 2021 the group set to remotely writing and recording a four track EP, which developed into a unique and fresh sound, ready to hit the road running in the latter half of 2021.
They will embark on their first set of live gigs in Oct/Nov/Dec 2021 where they are sure to wow audiences with their extraordinary level of musicianship through a mix of brand new music, tunes from Padraig Rynne's 2019 album Conscious, and original songs from Niall McCabe.
Onset will perform at Triskel on Sunday 12 December at 8pm. Tickets are on sale now – click here.