New Exhibition Inspired by Loving Vincent
Posted on: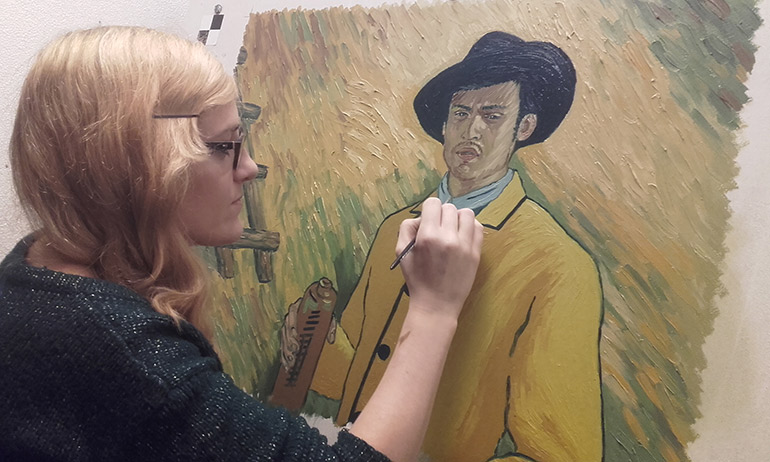 Sandra Hickey was one of 125 artists chosen to work on the world's first oil painted feature film, Loving Vincent. She was inspired by that experience to create her own collection, some of which will be exhibited in Triskel Christchurch alongside a second body of work that Sandra has been developing for years and was making in the lead up to Loving Vincent. These works are abstract and figurative and are very different from her Van Gogh inspired paintings.
The exhibition, Sandra Hickey – Where Two Styles Meet – Loving Vincent Inspired, will open on Thursday 3 January at 6pm and will run until Friday 1 March 2019.
There will be a screening of Loving Vincent at 8pm on Thursday after the opening. Click here to book tickets.