Sat 9 Sep 2023
9:00pm
9pm
|
€23/12.50
|
Sat 9 Sep 2023
9pm
|
€23/12.50
|
Composer, violinist, visionary Diamanda La Berge Dramm released her solo album Chimp in 2022 and for this concert, Crash plays the works in a brand new setting. Featured alongside Diamanda's arrangements are the reimaginings of the songs by Barry O'Halpin for the full forces of the ensemble. Laura Sheeran creates a parallel visual world to accompany the set. We will traverse waiting rooms, monkeys, and the many voices in between.
Chimp by Diamanda La Berge Dramm
Diamanda La Berge Dramm, Violin & Voice
Crash Ensemble
Susan Doyle, flute
Leonie Bluett, clarinet
Roderick O'Keeffe, trombone
Barry O'Halpin, electric guitar
Alex Petcu, percussion
Ruth McGinley, piano
Larissa O'Grady, violin
Lisa Dowdall, viola
Kate Ellis, cello
Caimin Gilmore, double bass
Laura Sheeran, visuals
Diamanda La Berge Dramm, original arrangements
Barry O'Halpin, arrangements for Crash Ensemble
SJ Fowler, text
Production
Adrian Hart, FOH Sound/Audio Producer
Rob Kearns, Production Manager
Management
Kate Ellis, Artistic Director
Matt Rafter, Producer/Concerts Manager
Lisa Dowdall, Education Coordinator
Siân Cunningham, CEO
ABOUT CRASH ENSEMBLE
Crash Ensemble is Ireland's leading new music ensemble; a group of world-class musicians who play the most adventurous, ground-breaking music of today.
Amazingly ordinary people doing extraordinary things – Crash is innovative, adventurous and ambitious.
Led by cellist and Artistic Director, Kate Ellis and Principal Conductor, Ryan McAdams, the ensemble commissions, collaborates, explores, investigates and experiments with a broad spectrum of music creators and artistic collaborators: 'We love to innovate, with quality always at the heart of everything we do. We are passionate about the music we play. We create experiences; exploring new ways of presenting music and bringing our audiences on new adventures. Community for us is key – our community inspires us to create and experiment more. We value our audiences and our connection with them.'
Crash perform both in Ireland and internationally. The ensemble's music is available on their own label, Crash Records and they have recordings on Nonesuch, Cantaloupe, NMC, Ergodos and Bedroom Community labels.
Many well-known artists from diverse musical backgrounds have performed with the ensemble; Terry Reily, Gavin Friday, Dawn Upshaw, Diamanda La Berge Dramm, Laurie Anderson, Lisa Hannigan, Íarla Ó Lionáird (The Gloaming), Bryce Dessner (The National), Richard Reed Parry (Arcade Fire), Sam Amidon and Beth Orton.
As well as performing throughout Ireland, Crash regularly perform internationally, with appearances in the last few years at the Edinburgh International Festival, The Royal Opera House (London), The Barbican (London), Carnegie Hall (NYC) The John F. Kennedy Center for the Performing Arts (Washington DC), Virginia Tech (Virginia), GAIDA Festival (Lithuania) and residencies at The Huddersfield Contemporary Music festival (UK) and Princeton University (NJ).
Crash Ensemble is funded by the Arts Council of Ireland and Dublin City Council, is a resident ensemble at the National Concert Hall in Dublin, Ireland and at Kilkenny Arts Festival, Ireland.
ABOUT DIAMANDA LA BERGE DRAMM
Diamanda La Berge Dramm is one of the leading contemporary classical music performers of her generation. In her own practice as a violinist, singer, and composer, she continuously aims to examine the dyad of voice and violin. In 2018, Diamanda became the first string soloist to win the Dutch Classical Talent Award. Other major recognitions include the John Cage Award (2015), the Deutschlandfunk Förderungspreis (2019), and the Willem Breukerprijs (2022). Together with Garth Knox, she released a new set of concert etudes focusing on extended techniques, Violin Spaces, which she teaches internationally. As part of her residency at the Muziekgebouw Eindhoven (2018-2020), Diamanda created a project around Charles Ives' Violin Sonata, No. 5, which included a CD release and a corresponding website. In 2021, she released Inside Out on GENUIN Classics, with works by J.S. Bach and John Cage. Her longtime collaboration with UK poet SJ Fowler resulted in the EP Beastings (2019), and the album Chimp (2022). She regularly works with fashion house Maison the Faux. In 2022, Diamanda played the role of Einstein in Einstein on the Beach by Philip Glass, in a new production by Susanne Kennedy and Markus Selg. She is Artist in Residence with Crash Ensemble (IR) in 2022 and 2023.
Diamanda plays with an Andreas Grütter bow (2015) on an Andranik Gaybaryan violin (2014), purchased with the generous support of the Prins Bernhard Cultuurfonds and the Stichting Eigen Muziekinstrumentenfonds. Other structural support has come from the Kersjes Fonds, Fonds voor de Podiumkunsten, and the Loyola Stichting.
Photo credit: Ros Kavanagh
---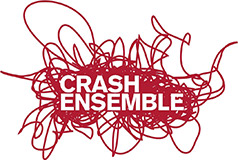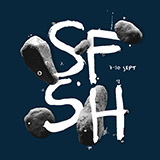 Book Tickets