Cork Printmakers Popup at Triskel
Posted on: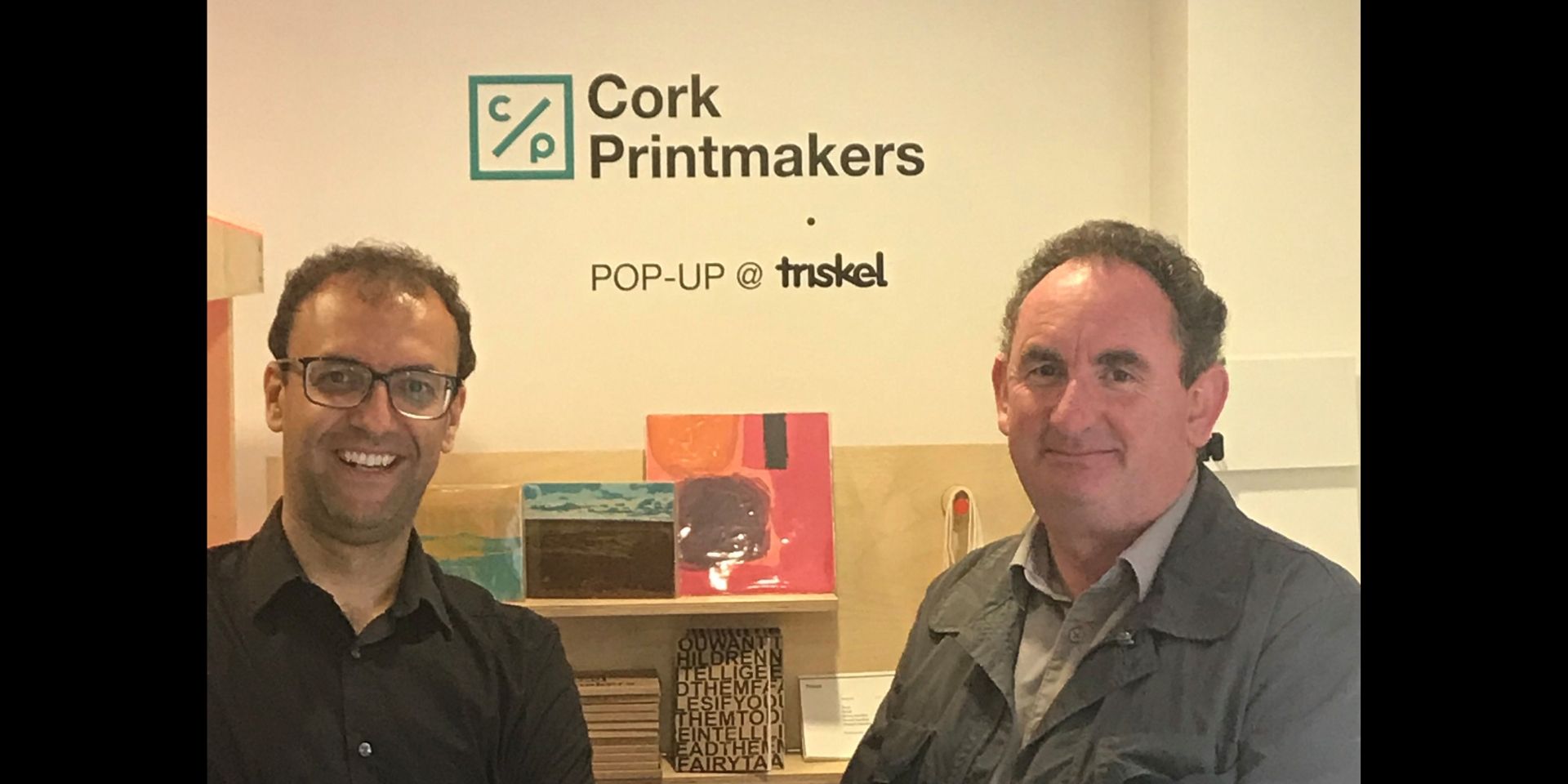 Triskel Arts Centre and Cork Printmakers have announced a partnership that sees works made by Cork-based artists on sale in Triskel on Tobin Street. These works are created with various processes and explore many subjects, and thus are appealing to art enthusiasts as well as to anyone who wishes to buy something different for themselves or as a gift.
The partnership is an ideal one for Triskel Arts Centre according to Tony Sheehan, the centre's Artistic Director. He said, "At Triskel, we are always conscious of giving artists the opportunity to sell and get work. This initiative brings wonderful works created in a Cork producing studio directly into the 'shop front' at Triskel where more people can view, appreciate and purchase them."
Miguel Amado, Director of Cork Printmakers, said, "We are proud to partner with Triskel Arts Centre in the setting up of a retail space. We believe this joint operation is an amazing opportunity to present some of the best art being produced in Cork to new and expanded audiences. We stock remarkable works created by our members and guests, and we are delighted to make them more accessible via this collaboration."
Cork Printmakers Popup at Triskel is open now.
In the photo are Miguel Amado from Cork Printmakers & Tony Sheehan, Artistic Director of Triskel