Cork International Film Festival at Triskel
Posted on: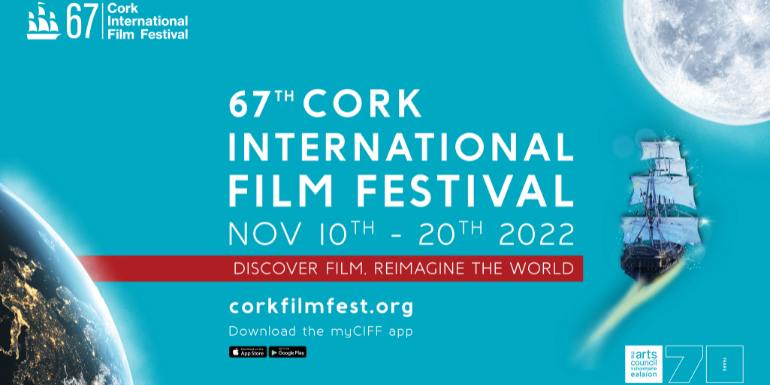 Cork International Film Festival, Ireland's first and largest film festival, returns to the big screen for its 67th edition in cinemas in Cork over 11 packed days, from Thursday 10 to Sunday 20 November 2022. CIFF will present an exciting and inspiring programme of the latest and best Irish and international features, docs and shorts, expertly curated for Festival audiences. Its diverse programme also includes strands on climate activism (Green Screen), food and film (Culinary Cinema), film and mental health (Illuminate), cult classics (Guilty Pleasures) and an online programme of Festival highlights.
Tickets are on sale now at corkfilmfest.org or via the myCIFF app (available on Apple iOS and Android).
Triskel is one of the principal venues and we are very much looking forward to being part of this exciting festival once again. Keep reading for all the films showing here during CIFF. Bookings will be via the CIFF website or app.
Fri 11 Nov
2:30pm Dancing Madness
5:30pm Metronom
8:15pm Unicorn Wars
Sat 12 Nov
12.30pm & 2.30pm Cine Concert: A Trip to the Moon
4:30pm Daughters (Döttrar)
8pm Mixtape
Sun 13 Nov
2:30pm Karaoke Paradise (Karaokeparatiisi)
5:30pm Eami
8pm UCC Film artist in Residence Yvonne Mc Deviit
Mon 14 Nov
2:30pm Leonor Will Never Die
5:30pm Matter Out of Place
8:30pm The Wonders
Tue 15 Nov
2pm Wadjda
5:30pm Midwives
8:15pm Game of Truth
Wed 16 Nov
2:30pm Small, Slow but Steady
5:15pm Cesária Évora
8pm National Sculpture Factory
Thur 17 Nov
2pm Black Mambas
4:30pm Hyphen
7pm War of the Buttons
Fri 18 Nov
2.30pm Calendar Girls
Sat 19 Nov
2:30pm A Daughter's Tribute to Her Father: Souleymane Cissé
5pm The Natural History of Destruction
8pm Rock Bottom Riser
Sun 20 Nov
2:30pm IFI Local Films for Local People