Cork Film Festival at Triskel 2019
Posted on: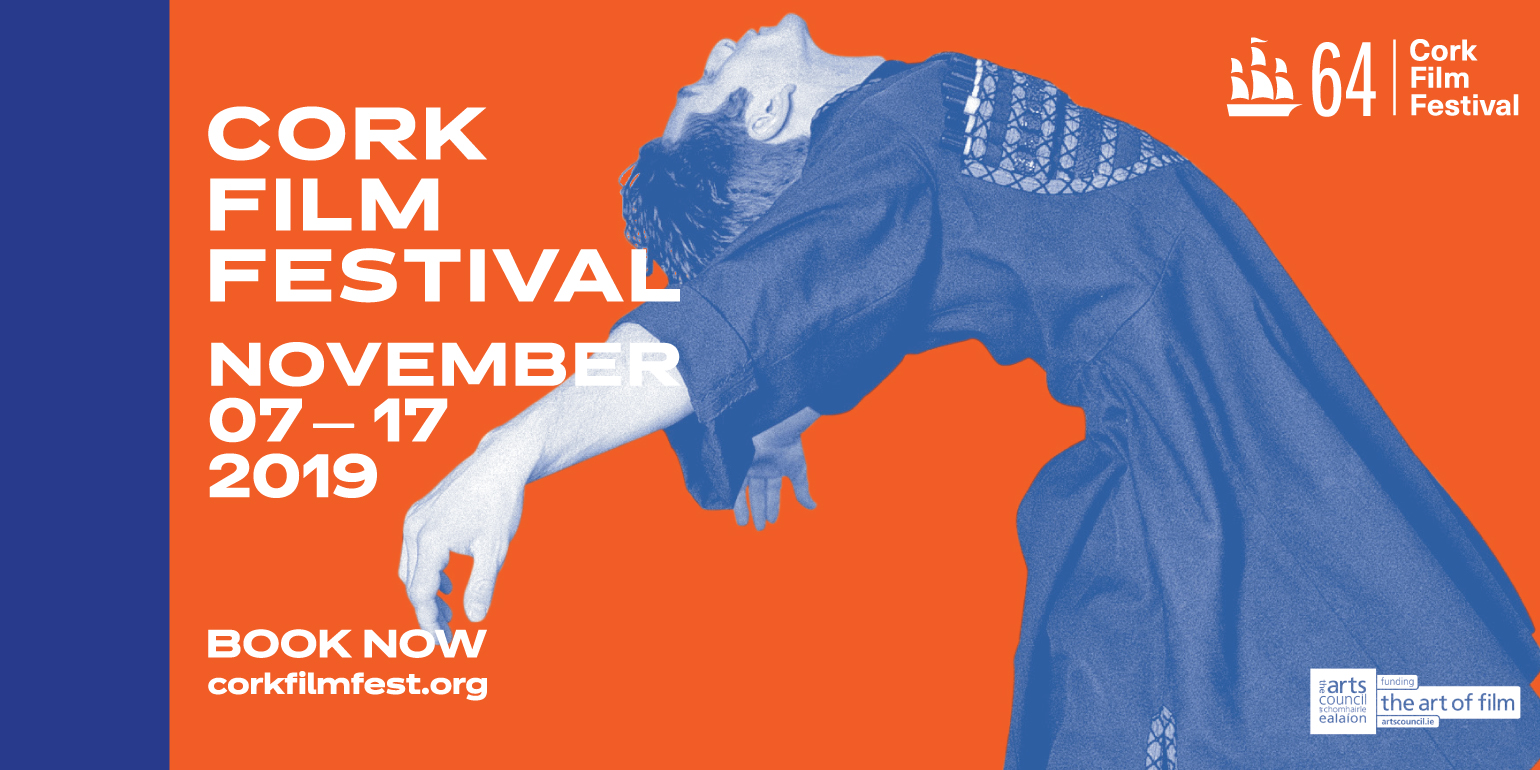 Cork Film Festival is coming back 7-17 November 2019! We're delighted to partner once again with Ireland's first and largest film festival. There is a great line-up of films so make sure to check out the list.
Triskel Cinema returns on Sunday 24 November.
Friday 8 November
2.00pm Oray 
4.30pm In Our Paradise 
7.00pm Cold Case Hamarskjöld  + Online Q&A
10:30pm First Love 
Saturday 9 November
1.00pm Oray  REPEAT
3.45pm Midnight Family 
6.00pm The Whalebone Box + Short (In A Land Far Away) + Q&A 
8.30pm Other Music
10.30pm Come to Daddy
Sunday 10 November
1.00pm Let There Be Light 
3.15pm The Cordillera of Dreams 
5.30pm My Friend Fela
8.00pm To The Stars 
Monday 11 November 
1.15pm First Love REPEAT
3.45pm Midnight Family REPEAT
6.00pm Ernie & Joe + Panel Discussion  
9.00pm Cat in the Wall 
Tuesday 12 November
1.30pm Family Romance 
3.45pm Cat in the Wall  REPEAT
6.00pm What Time is Death? + Q&A
8.45pm Tiny Souls + Q&A
Wednesday 13 November
1.30pm The Whalebone Box + In A Far Away Land  REPEAT
4.00pm In Our Paradise REPEAT
6.00pm System Crasher + Panel Discussion
9.30pm Der Golem + Live Accompaniment
Thursday 14 November
12.30pm Der Golem REPEAT
3.00pm System Crasher REPEAT
6.15pm Floating Structures + Memory Room + Discussion
9.00pm Cool Daddio
Friday 15 November
1.30pm The Street
3.45pm Hellhole
6.00pm Brainiac: Transmissions after Zero
8.15pm Recorder: The Marion Stokes Project + Q&A
11.00pm Tetsuo: The Iron Man
Saturday 16 November
12.00pm The Sweet Hereafter + Carmel Winters Introduction
3.15pm Cork on Camera
5.00pm Tito
7.00pm Delphine & Carole
9.00pm The Chills: The Triumph and Tragedy of Martin Phillipps + Q&A
Sunday 17 November
4.00pm Awards