Choosing Your Seat at Triskel
Posted on: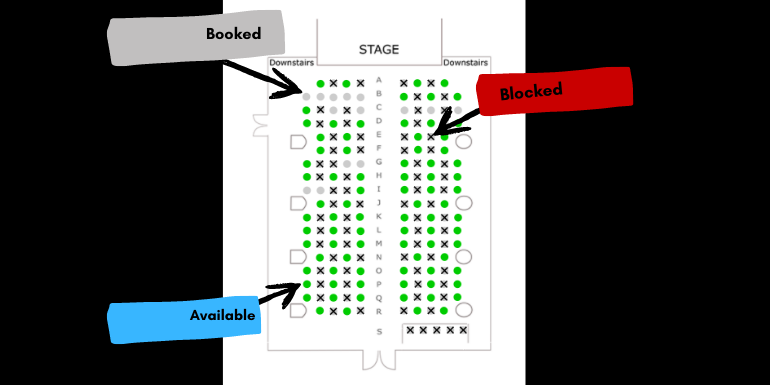 We're looking forward to welcoming you to Triskel in 2022 and have blocked off every second seat to allow for social distancing (the pod situation we tried last summer was not a fun experience for anyone!). So any seat marked with an X is blocked off. If it's grey, it means it's already booked.
If you would like to book more than one ticket, simply book the seats you want. If you want e.g. two tickets, then book e.g. A6 and A8 – you'll be in a pew together and no one else will be able to join you. If you want five tickets, then book e.g. J1, J3, K1, K3 and K5. You'll have two pews to yourselves.
We hope this is clear for everyone and that you will all feel safe and comfortable when attending at Triskel. If you have any queries, please email us on triskelboxoffice@triskelartscentre.ie