Asylum Archive – Opening on 7 February
Posted on: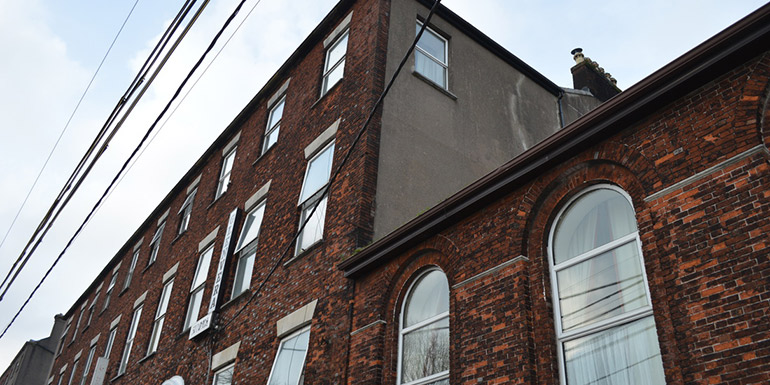 'In the light of Ireland's disavowal and of 'managing not to know' about the direct provision system, I propose that Vukasín Nedeljković's Asylum Archive is an archive of silence and secrets, challenging Irish society to confront the return of its repressed pain of incarceration and e/migration. Deliberately not representing the humans warehoused by the state in the direct provision centres, this archive of silence nonetheless makes visible these humans, which one might be tempted to theorize as Agamben's 'bare life' – s/he who lives at the mercy of the sovereign state and who can be killed, deported or transferred with impunity, yet whose life is banned from the sacred realm of Irishness.
If Foucault's archive aims to consign the items archived to future memory rather than simply serve the historians' gaze, then Asylum Archive does much more. In representing the detritus of the poorhouses of Ireland's present, the traces of robbed humanity, and the glimpses of the skies of hope and flight, Asylum Archive helps us remember that the humans incarcerated in varying states of deportability, cannot be merely thought of as 'bare life' and – in view of their resistance – must be regarded as active agents in their own right'
Ronit Lentin, Archiving Silences, 2017
Vukasín Nedeljković's Asylum Archive will open in Triskel Gallery Space on Thursday 7 February at 6pm. Guest speakers on the night will be Joe Moore & Nomaxabiso Maye, activists with Anti-Deportation Ireland. All are welcome.