An extraordinary musical soundscape of breath-taking beauty
Posted on: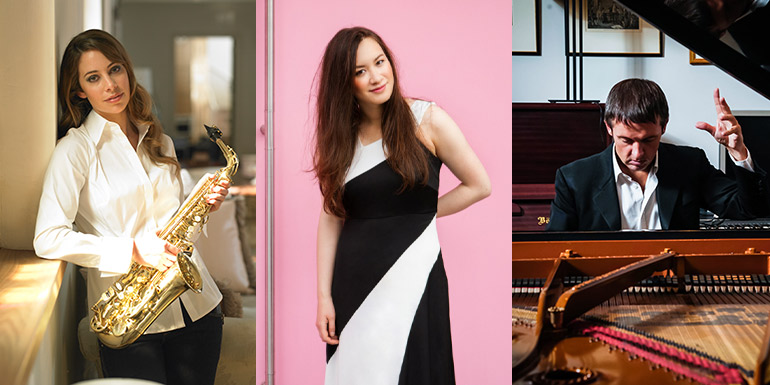 Music Network is Ireland's national music touring and development organisation, and they make high quality live music accessible to communities throughout Ireland and help musicians to develop fulfilling careers. Their vision is that of a culture which increasingly values live music in our everyday lives, embracing it as an essential part of a healthy, vibrant society.
And so we have, performing together for the first time on this Music Network tour, a trio of extraordinary musicians, twice Grammy-nominated saxophonist Amy Dickson, violinist Sonoko Miriam Welde and pianist Simon Mulligan. Together they have selected a programme which showcases both their virtuosity and ability to creatively adapt much-loved music to their unusual combination of instruments.
Watch and listen to Amy performing a Philip Glass piece
here
.