Triskel Gets to Know … Emma Wright (aka Amy Winehouse)
Posted on: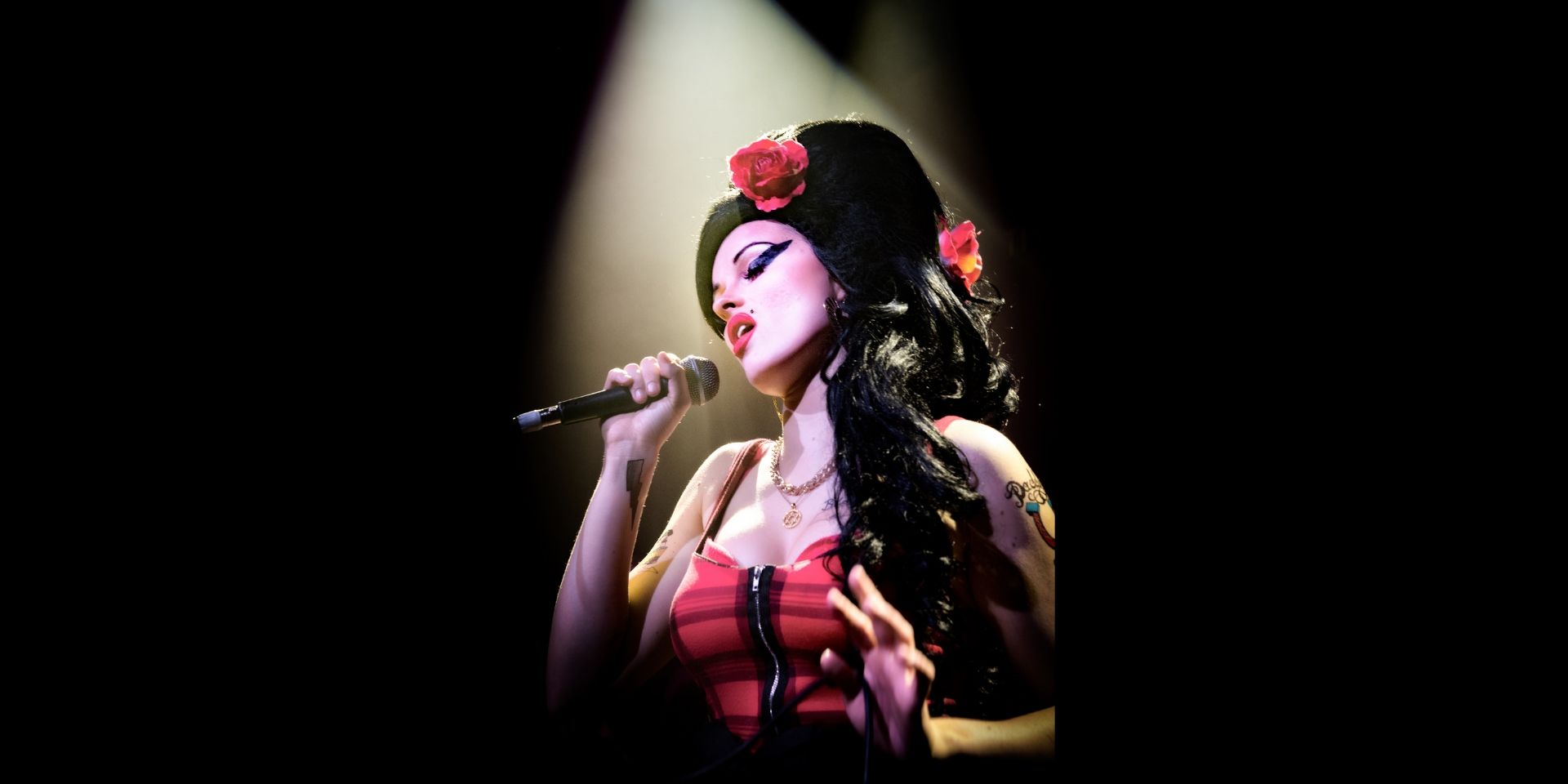 Emma Wright will be here on 8 June but you would be forgiven for believing it's Amy Winehouse on the stage! Emma appeared on The X-Factor and Stars in Their Eyes and we got to know her ahead of the Lioness concert here.
What is your favourite cinema treat?
Toffee popcorn
What is your go-to motivation music?
Workout music is the best motivation music. I put on an actual workout radio station whenever I need to get motivated!
What is your favourite hidden gem in Cork?
The Triskel Arts Centre, of course!
What was your favourite book as a child?
Any of the Magic Key books, or Harry Potter when I got a bit older
And now?
Loving Amy – A Mother's Story by Janis Winehouse. It has me sobbing every time.
What is the most memorable place you have performed?
A luxury yacht in Gibraltar whilst aeroplanes landed on the runway next to the boat – it was a surreal but amazing experience.
However, the Irish are an INCREDIBLE crowd (I'm not just saying that!) so last year's gigs here were very memorable indeed.
What is your most listened to radio station?
Probably Defjay, a hip-hop station on Apple Music.
Is there a band/artist you enjoy that you would describe as a 'guilty pleasure'?
All of Britney's albums – I'm not afraid to say she's a legend in my eyes!
If you could only listen to music from one decade what would it be?
Nineties music was iconic!
Do you have a favourite movie soundtrack?
Sister Act 2 can bring me out of a bad mood instantly
As a child, what did you want to be when you grew up?
A ballerina or a pop star 🙂
There are just a handful of tickets left so book yours now!