Triskel Backstage Podcast Goes Behind the Scenes with Arts Workers
Posted on: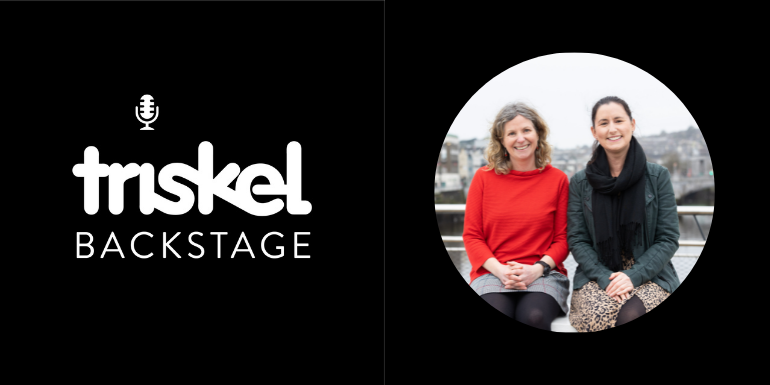 Have you ever wondered how a play is produced, how books are published, how dance performances are created and how sound within venues varies? Our Head of Marketing and Development Gillian Hennessy has gotten together with Eimear O'Brien, Director of Lunasa PR, to go behind the scenes with artworkers to ask those very questions and to discover why they do what they do.
Their new podcast Triskel Backstage will delve into the wonderful world of the arts and will feature the voices of people who seamlessly make performances happen and bring the arts to life. A new podcast will air every two weeks and will feature interviews with a wide range of art workers such as:
Ríonach Ní Néill, Artistic Director and Dance Curator
Caoimhe Fox, Marketing and Publicity Manager with New Island Books
Max Le Cain, Experimental Filmmaker
Chloe Nagle, Sound Engineer
Anna Marie Coughlan, Development and Partnership Manager in the Everyman
Michelle Carew, Arts Officer with Cork City Council
Conor Coyle, Head of Operations with TicketSolve
Liz Meaney, Performing Arts Director for the Arts Council
Miguel Amado, a curator and a critic, and Director of SIRIUS, Cobh, County Cork
Brendan Galvin, freelance company and production manager
Triskel Backstage can be found on Spotify, Apple Podcasts, Google Podcasts, Amazon Music and on the Anchor App.