Jazz Memories with the Irish Examiner
Posted on: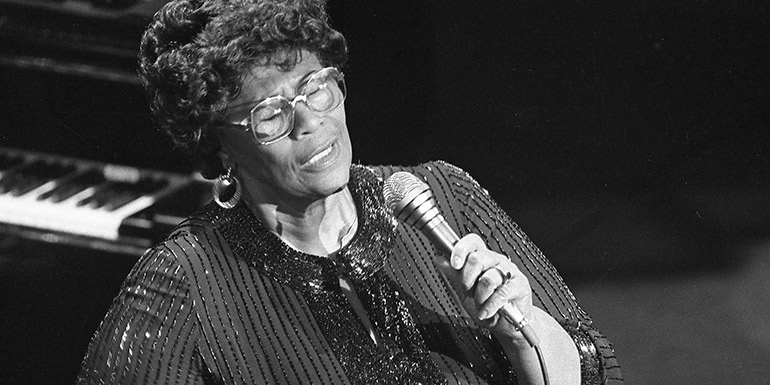 Triskel are delighted to host an exhibition of photographs taken by Irish Examiner photographers during the early days of the Cork Jazz Festival. Ella Fitzgerald, Buddy Rich, Dizzy Gillespie are just a few of the legends who've appeared at the Cork Jazz Festival through the years, and just three of the names who've been photographed in the city by the Irish Examiner.
The exhibition features over 20 pictures from the Irish Examiner/Evening Echo archive and includes Ella performing in 1980, Stephane Grappelli relaxing at his hotel during an interview for the newspaper, and even Gay Byrne introducing a special jazz Late Late Show from Leeside in 1985. There will also be a photograph of the late, great trumpeter Tomasz Stanko, taken by Provision photographer Mike McSweeney, on location at Christchurch in 2007 before its restoration.
The exhibition is at Triskel Arts Centre until Friday 2 November 2018.