Sat 4 Feb 2023
|
Sat 4 Feb 2023
|
71 mins – Ireland 2023 – Dir: Graham Patterson – NC
Starring: Denise Chaila, God Knows, Hey Rusty, His Father's Voice, MuRli, and Post Punk Podge
Exploring music made at a local level, Out of Place follows a variety of musicians as they try to navigate their changing city, in an attempt to find places to create, perform and connect with others. This proves difficult as space provided for culture is always shrinking, turning the act of music-making into an act of defiance.
Featuring performances from Denise Chaila, God Knows, Hey Rusty, His Father's Voice, MuRli, and Post Punk Podge & the Technohippies, Out of Place is an intimate portrayal of a local music scene, capturing the incredible diversity of cultural activity happening in Limerick City.
Since its founding in 2018, Féile na Gréine is a volunteer organisation that places a spotlight on music communities in Limerick City. Composed of musicians, designers, photographers, and other creative practitioners, Féile na Gréine began as a yearly music festival and continues to build a national reputation for championing Ireland's emerging and experimental musical talent, while holding up Limerick City as a significant destination within Ireland's cultural landscape. The organisation's operations are guided by strong-held beliefs in DIY culture, grassroots connections and inclusivity within the arts. As Féile na Gréine has grown, so has its creative output, which now include, filmmaking and publications, all of which embodies a fierce DIY approach.
Graham Patterson, Hugh Heffernan and Jack Brolly will be in conversation with Mike McGrath-Bryan (Irish Examiner, Echo Live) after the screening.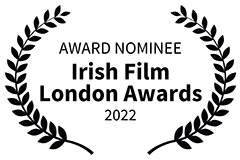 Book Tickets