Sat 30 Sep 2023
1:00pm
|
€21
|
Get 15% off when you purchase a ticket for each of the five concerts!
Sat 30 Sep 2023
1:00pm
|
€21
|
Get 15% off when you purchase a ticket for each of the five concerts!
Two of Cork's finest writers John Spillane and Conal Creedon come together for a magical combination of songs and stories.
John Spillane is a musician, songwriter, performer, recording artist, storyteller, poet and dreamer. Rooted in people, place and story, his music transports the listener, and his live performances captivate audiences around the world. As an artist his music appeals to listeners across many genres and generations. His vocal style has a unique almost sean nós like quality and his performances shimmer with the magic realism that permeates many of his songs as he effortlessly flits between beautiful poetry tinged with melancholy to roguish, irreverent humour. John has the ability to charm, mesmerise and entertain in equal measure. A native of Cork, the County he lovingly describes as "the centre of the universe" and a source of huge creative influence throughout his career. John's music is inspired by and encapsulates Irish traditional music in its contemporary form – a reflection of Ireland today. A two-time Meteor Award winner for Best Folk/Trad act John is one of the most accomplished songwriters in Ireland.
In October 2022, John released In Another Light, a career spanning album recorded live at the Right Here Right Now Festival recorded at Cork Opera House in November 2021 with the Cork Opera House Concert Orchestra. Every person involved with the concert experienced these songs in a different way. For John and Pauline, who have been performing these pieces for years, it meant learning them anew, in collaboration with the orchestra. For the orchestra, playing newly orchestrated pieces brings new challenges and excitement. For the audience members, they could sit back and experience these well-known and much loved songs as they have never heard them before. The resulting recordings are a perfect marriage of true lyrical and melodical brilliance of the songs, lifted by the perfect accompaniment of a professional orchestra. There is a true sense of family and community around this album: how many people does it take to put a show of this scale on a stage? How many people does a musician such as John meet on his journey? We want to welcome everyone into this community, experience these songs with us, hear these tracks that you know and love, In Another Light.
"glorious technicolour hues that transcend linguistic boundaries; world music for a new world" The Irish Times
"John Spillane, startlingly alive to the breath of nature, is among the last of the great bards. I sing John Spillane songs everywhere I go. John has been my favourite songwriter for the past ten years." Christy Moore
Cónal Creedon is an award winning novelist, playwright and documentary filmmaker. Cónal's recently published book, Art Imitating Life Imitating Death, was presented at the centre of Irish Studies at Zurich University, James Joyce Federation in 2020. It was subsequently published by Florence University Press and has since picked up Gold at the IP Book Awards in the European Non-Fiction Category and Silver at the IP Book Awards in the Global reference Non-Fiction Category.
His collection of award winning short stories Pancho and Lefty Ride Again (2021) was awarded One City One Book Award 2020. It holds the record of being the most borrowed adult fiction book at Cork City Libraries 2022.
His novel, Begotten Not Made (2018), has achieved literary award recognition: Winner of the Eric Hoffer Award USA 2020, The Bronze Award New Generation Book Award USA 2020; Finalist in the Montaigne [Most Thought-Provoking Book] Award USA 2020. Finalist The IAN Book of the Year Award 2022, Nominated for the Dublin International Book Award 2020; Book of the Year Irish Examiner; Top Books of the Year – Liveline RTÉ Irish National Radio.
Other published books by Cónal Creedon include, Cornerstone (2017), The Immortal Deed of Michael O'Leary (2015), Second City Trilogy (2007), Passion Play (1999) cited as Book of the Year BBC Radio 4, and beat off stiff competition to be the most popular book at UCC Library Winner in 2021, Pancho & Lefty Ride Out (1995), Pancho & Lefty Ride Again (2021).
Cónal's award-winning stage plays include; The Trial of Jesus (2000), which featured as part of the Irish National Millennium celebrations, received two Business to Arts Awards by President of Ireland Mary McAleese and was nominated for an Irish Times Special Judges Theatre Award 2000, and Glory Be to the Father (2001), produced by Red Kettle Theatre Company, Waterford. Cónal's Second City Trilogy of stage plays achieved high acclaim from theatre critics in Shanghai, New York and Ireland. The Second City Trilogy picked up a number of awards at the 1st Irish Theatre Awards New York, including Best Actor, Best Director and was nominated Best Playwright. When I Was God, a production from the Second City Trilogy was also awarded Best Actor and Best Supporting Actor at ICA Federation Awards 2014. In 2021 it was awarded Best Production, Best Actor and Best Director at the Irish National Play Awards.
"Creedon can create characters, not just mouthing amusing philosophical meanderings, not just cold abstractions, these are creations of Creedon's great humanity" The Sunday Tribune
Cork Folk Festival 2023
The Cork Folk Festival is gearing up for its 44th edition this autumn and will pack in nearly forty events from Wednesday 27 September to Sunday 1 October, including five concerts at Triskel featuring some of the best traditional, sean nós and folk musicians from Ireland and abroad. These concerts will be very special experiences for artists and audiences alike as they bring the best in musical storytelling to Cork.
Get 15% off when you purchase a ticket for each of the five concerts!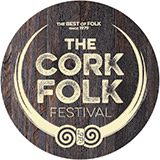 Book Tickets