Fri 27 Oct 2023
8:30pm
|
€28.74
|
Fri 27 Oct 2023
8:30pm
|
€28.74
|
The sonically innovative harpist, Brandee Younger, is revolutionizing harp for the digital era. Over the past fifteen years, she has worked relentlessly to stretch boundaries and limitations for harpists. In 2022, she made history by becoming the first black woman to be nominated for a Grammy Award for Best Instrumental Composition. That same year, she was also nominated for an NAACP Image Award. Ever-expanding as an artist, she has worked with cultural icons including Common, Lauryn Hill, John Legend, and Moses Sumney.
Her current album, Brand New Life, builds on her already rich oeuvre, and cements the harp's place in pop culture. As the title of the album suggests, Brand New Life is about forging new paths–artistic, personal, political, and spiritual. On this album, Younger salutes her musical foremother, the trailblazing harpist Dorothy Ashby, while also speaking to the sentiments of more recent generations. "We're bringing new life to Dorothy Ashby's popular and previously unreleased compositions. We're creating new life…for the instrument," Younger said. Brand New Life is an album about living fully, in neon bright color.
Guinness Cork Jazz Festival
The Guinness Cork Jazz Festival is back the October bank holiday weekend and what a line-up we have in store for you. These incredible musicians will be live on the Triskel stage from Friday 27 October to Sunday 29 October. Triskel has always been a sanctuary for those who want to experience something truly special and the Jazz Festival is always an exceptional time. Join us for the best of jazz.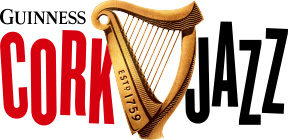 Book Tickets