Sat 28 Oct 2023
6:30pm
& 8.30pm
|
€26.13
|
2 x performances
Sat 28 Oct 2023
6:30pm
& 8.30pm
|
€26.13
|
2 x performances
From the slums of Recife in Brazil's North-East to international jazz icon, Amaro Freitas has worked tirelessly to become the artist he is today. Gaining international attention for "an approach to the keyboard so unique that it's startling" (Downbeat), his debut and sophomore albums Sangue Negro (2016) and Rasif (2018) arrived on a wave of instant acclaim. His new album Sankofa – a spiritual quest into the forgotten stories, ancient philosophies and inspirational figures of Black Brazil – is his most stunning and sincere work to date.
But for Amaro Freitas, work isn't just playing the piano, his art delves far deeper than music theory and practice. Explaining the impetus behind Sankofa, Amaro elucidates the imperative behind his music:
"I worked to try to understand my ancestors, my place, my history, as a black man. Brazil didn't tell us the truth about Brazil. The history of black people before slavery is rich with ancient philosophies. By understanding the history and the strength of our people, one can start to understand where our desires, dreams and wishes come from."
Sankofa is an Adinkra symbol depicting a backward-facing bird. After stumbling upon the symbol on a robe at an African fair in Harlem, New York – perhaps auspicious considering it's the home of some of the great jazz pianists like Monk and Tatum, it sparked a curiosity in Amaro. He soon came to understand what it represents, and it became the foundational concept for his new album:
"The symbol of the mystical bird, which flies with its head back, teaches us the possibility of going back to our roots, in order to realize our potential to move forward. With this album I want to bring a memory of who we are and pay homage to neighborhoods, names, characters, places, words and symbols that come from our ancestors. I want to celebrate where we come from."
With the help of Jean Elton (bass) and Hugo Medeiros (drums), who have formed the Amaro Freitas Trio since the very beginning, Amaro employs intricate rhythmic patterns and time-signature variations as if reimagining the ancient designs of his ancestors, and every track is imbued with a message or a story Amaro is compelled to tell.
Credits
Amaro Freitas – Piano
Hugo Medeiros – Drums and Percussion
Jean Elton – Double Bass
Guinness Cork Jazz Festival
The Guinness Cork Jazz Festival is back the October bank holiday weekend and what a line-up we have in store for you. These incredible musicians will be live on the Triskel stage from Friday 27 October to Sunday 29 October. Triskel has always been a sanctuary for those who want to experience something truly special and the Jazz Festival is always an exceptional time. Join us for the best of jazz.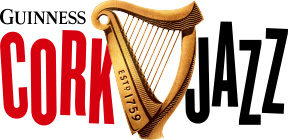 Book Tickets