Fri 27 Oct 2023
6:30pm
|
€26.13
|
Fri 27 Oct 2023
6:30pm
|
€26.13
|
For the past decade, double-bass phenomenon and multi-instrumentalist Adam Ben Ezra has been redefining and breathing new life into the double-bass and inspiring many with his flawless musicianship and his striking songwriting, carving out a unique spot for himself in today's international musical landscape.
With well over twenty million views to date on his videos and a strong following on all social media platforms, Adam is a bonafide internet star. His success is certainly not confined to the web, with hundreds of shows under his belt across Europe, the United States and beyond. Having shared bills with the likes of Snarky Puppy, Pat Metheny, Victor Wooten and Richard Bona to name but a few, Adam is no stranger to big venues and festivals and is truly at home on stage. His work has been shown at industry leading publications, such as the BBC, CBS News, Time Magazine and The British Telegraph to name but a few. Jazz FM has defined his appearance as "A dazzling virtuosity and breath-taking athletic performance".
In 2023 Adam will release his fifth album that will culminate the peak of his career thus far. This album will deliver both a diverse and rich sound, incorporating a unique blend of genres, rhythms and grooves, promising to push the bass to the limit as never seen or heard before.
Guinness Cork Jazz Festival
The Guinness Cork Jazz Festival is back the October bank holiday weekend and what a line-up we have in store for you. These incredible musicians will be live on the Triskel stage from Friday 27 October to Sunday 29 October. Triskel has always been a sanctuary for those who want to experience something truly special and the Jazz Festival is always an exceptional time. Join us for the best of jazz.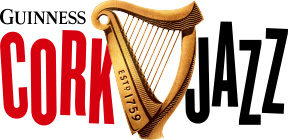 Book Tickets