European Art Cinema Day
Posted on: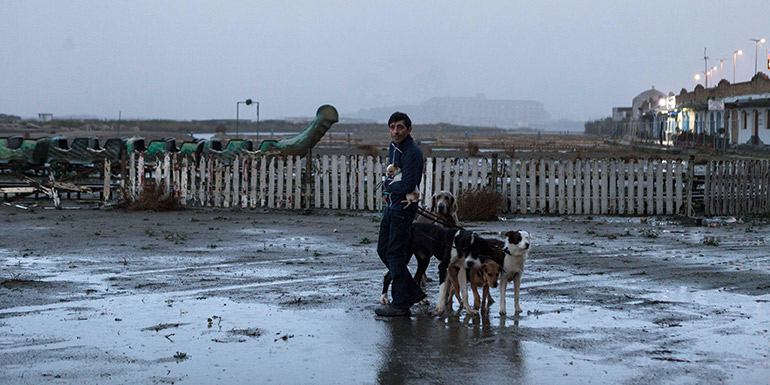 Triskel Christchurch are delighted to participate in this year's European Art Cinema Day on Sunday 14 October, the only cinema in Ireland to be involved.
CICAE and Europa Cinemas have teamed up with more than 600 cinemas to present a curated program including previews, children's films and historical classics. With a wide variety of guests, events and exhibitions, the program will be as diverse as European Art Cinema itself.
We're marking it with a screening of Dogman followed by a live streamed Q&A from the London Film Festival. Dogman is inspired by one of the most infamous crime stories in post-war Italy, in which a 27-year-old dog groomer was driven to commit an extraordinary act of violence.
Dogman will receive its UK Premiere on European Art Cinema Day at BFI Southbank with director Matteo Garrone and lead Marcello Fonte in attendance for a Q&A.
Curzon Artificial Eye and BFI LFF are also pleased to confirm the simultaneous live previews taking place across approximately 40 cinemas UK-wide, including the BFI Film Audience Network (FAN).