Announced: Music Network bring Amatis Trio & Roller Trio to Triskel
Posted on: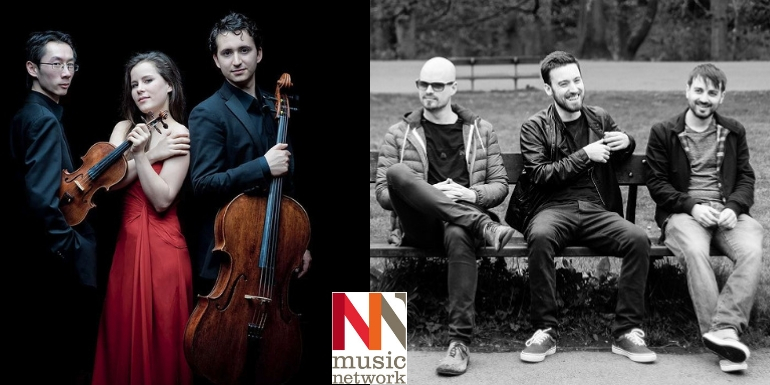 Triskel are delighted to partner with Music Network to bring two amazing trios to Cork this Autumn.
Amatis Trio will perform in Triskel Christchurch on Saturday 13 October. Lea Hausmann (Violin), Samuel Shepherd (Cello) and Mengjie Han (Piano) are an exhilarating young piano trio who won the audience prize at the Grachtenfestival-Concours in Amsterdam mere weeks after forming. On this tour they will premiere a new work by Irish composer Amanda Feery, commissioned by Music Network. Always lyrical, often surprising, catch this trio while you can!
The Roller Trio will join us on Sunday 28 October during the Guinness Cork Jazz Festival. Expect plenty of punchy grooves, high octane technicality, deceptively catchy riffs and swirling electronica as the Mercury Award-nominated Roller Trio roar into town, delivered with a trademark swagger and visceral energy that has seduced critics and fans alike.