Mon 25 May - Sun 31 May 2020
Mon 25 May - Sun 31 May 2020
We are extending the rental of The Early Films of Tobe Hooper package by a further week – you can purchase the rental of these films until Sunday May 31st (from the day of purchase the rental is good for seven days).
Welcome to the fifth edition of 'Triskel Recommends', a weekly series in which we recommend films available to stream online.
With Triskel Arts Centre unable to screen movies as a collective experience and people staying at home in self-isolation, we've decided to highlight quality films which we think our patrons would enjoy.
Each week we mix movies to rent and movies which are free to view, international and national cinema, all kinds of genres (shorts, documentaries, experimental, B-movies, foreign language), and links to streaming sites and content that we curate ourselves.
This week is different from previous editions: in association with Watchmaker Films and Louis Black Productions, Triskel is delighted to present The Early Films of Tobe Hooper. This programme gives an insight into the earliest work of the legendary horror film director behind such major classics as The Texas Chainsaw Massacre (1974) and Poltergeist (1982). We will be streaming his first feature film Eggshells (1971) and two short films, The Heisters (1964) and Down Friday Street (1966). These will be available for seven days in one rental package. For a one-off payment, you will be able to access not only these rare films but some fascinating bonus material as well. This includes the filmmaker commentary version of Eggshells, with Hooper in conversation with restoration co-producer Louis Black about the making of the film, and an audio recording made in 2018 when Mark Rance of Watchmaker Films (the company behind the restoration of Eggshells) took part in a Q&A following the Irish Premiere of the film at Triskel Arts Centre.
You can find out how to rent The Early Films of Tobe Hooper at the end of this post but first…
"Why Should I Watch Eggshells?"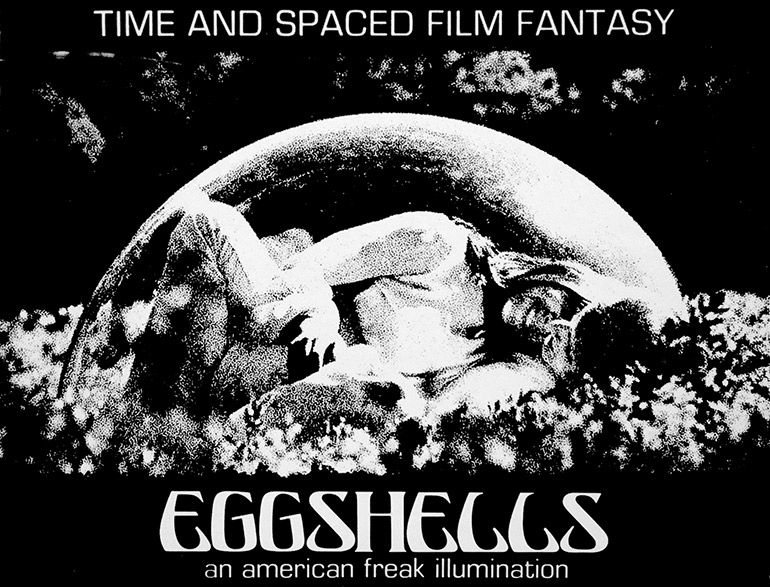 When Tobe Hooper conceived The Texas Chainsaw Massacre, it was with the intention of creating a low budget, independent film in Austin, Texas that would be "a rocket that could be seen in Hollywood". This was exactly what happened, since it was instantly recognised as a unique and intense horror movie by critics and audiences alike. To this day it is rightly hailed as one of the finest examples of the genre. Even after four decades it continues to be hugely influential on filmmakers and has lost little, if any, of its power – which was clearly evident from the dazed and shaken expressions of the audience members as they shuffled out of the screenings of the film that we hosted at Triskel Christchurch back in 2018.
Making The Texas Chainsaw Massacre was a notoriously gruelling experience. The stories of how tough the shoot was and the financial woes that the production suffered once it went into distribution are now legendary. But the pain paid off and the film successfully launched Hooper's career in Hollywood. This led to the general impression that it was his first feature. But his feature debut had actually come a few years earlier with Eggshells (which has a copyright date of 1971 but appears to have been shot in several sections from 1969 to 1970). It is not a horror movie as such although it boasts lashings of sometimes unsettling trippy weirdness. Its original promotional tagline "An American Freak Illumination" gives some indication of what to expect from a film made during a wildly unpredictable period of intense experimentation in politics, filmmaking and all things psychedelic.
Eggshells was the first feature film to be made in Austin and illustrates that Hooper, who was only 26 years old when production began, was someone who lived and breathed cinema in every shape and form: there's the earthy documentary realism of D.A. Pennebaker and the Maysles Brothers, the experimental cinematic techniques pioneered by Bruce Conner and Stan Brakhage, the subversive narrative and aesthetic qualities of Jean-Luc Godard, the raw improvised acting style reminiscent of a Paul Morrissey picture, and an adoration of science fiction and horror movies. All of these elements are weaved into a loose and fragmented plotline following a group of hippy students living a communal existence in an old house where a "crypto-embryonic hyper-electric presence" haunts the basement. Hooper handles this material with a dynamic and assured visual style and a kinetic editing rhythm.
As is no doubt evident from that description, Eggshells has a lot going on, probably too much: as with many debut features, its youthful director wants to cram a multitude of cinematic influences into one project. If there is a flaw to the movie in the context of conventional story-driven filmmaking, it is that Hooper piles up the layers of narrative without settling on a concise and cohesive central through-line to build around. Perhaps this is hardly surprising when you take into consideration that he was not only director but also co-writer, co-editor, the director of photography, responsible for the special effects, and no doubt also performing other duties not listed. He would master the 'layers of narrative' approach to storytelling with The Texas Chainsaw Massacre which has a relatively simple central story thread in which a group of young people stumble upon a house of psychotic murderers. He then embellished this basic structure with the many vivid visual textures and character details, some explicit and others ambiguous and suggestive, that make the movie so compelling. Hooper continued with this approach throughout his career. But Eggshells' contrastingly chaotic structure in no way makes it a failure. Far from it. In Eggshells we see a master filmmaker at the start of his career experimenting and learning through creation, and while the result may be uneven, there are countless moments to enjoy. Viewers with an open-minded attitude to unconventional methods of storytelling are sure to get a thrill from the film's youthful and rebellious exuberance, which is unrestrained by the rules of commercial cinema. Eggshells is at least as exciting and rewarding an experience as it is baffling and often downright bizarre.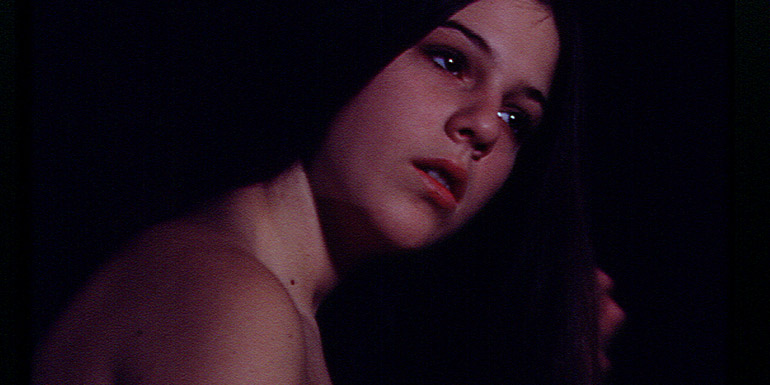 It is therefore a crying shame that Eggshells was essentially lost for nearly forty years. While it did play at the Atlanta International Film Festival (where it won the Golden Medal award) and received a few other theatrical screenings, the film was so much of its time that it simply missed its moment. If it had been completed in 1968, it would have coasted on the zeitgeist and mindset of the moment. But by the time it was finally finished in 1971, it was received as an already outdated relic of hippy culture. From the various references to Eggshells that Hooper made in interviews over the years, it is clear that he was not only proud of the film but also had much affection for it. Aside from its artistic merits, Eggshells is true in spirit to sixties hippy culture as it emerged from within this culture that it documents so strikingly. The restoration presented here, courtesy of Louis Black Productions and Watchmaker Films, is of significant importance both culturally as a document of its times and artistically in showing the emergence of a major filmmaker.
Eggshells was shot on 16mm film stock and blown up to the more professional 35mm format. By the time of the restoration, the negative was long lost and all that remained was a faded film print that the filmmaker had in his possession. The extensive restoration process involved scanning the print to a digital format, removing the dirt, scratches and dust that marred the original film copy, and colour grading the result to bring back the naturalistic colours that had faded with age.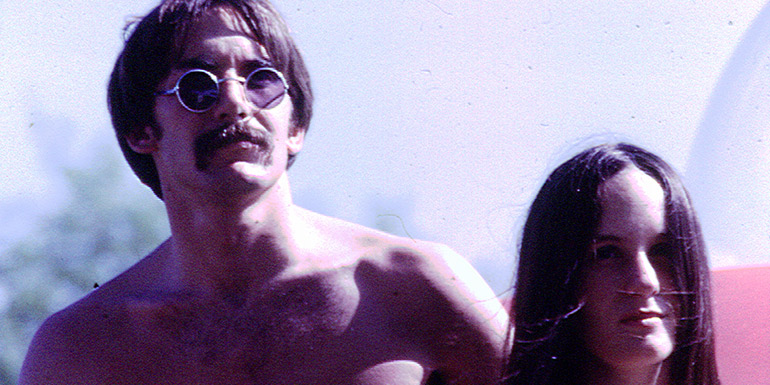 In 2018 Triskel hosted a season entitled Tobe Hooper – Master of the Macabre in which we screened the first five features by the director. As part of this season, Eggshells received its Irish premiere forty-seven years after its completion, screening alongside The Texas Chainsaw Massacre, Eaten Alive (1977), The Funhouse (1981) and Poltergeist (1982). It was accompanied by two of Hooper's early short films: The Heisters (1964), a zany slapstick homage to Hammer Films and Roger Corman's Edgar Allen Poe series; and Down Friday Street (1966), an amazing experimental piece that uses several of the techniques later deployed in Eggshells, mixing documentary and avant-garde elements to striking effect.
Chris O'Neill – Head of Cinema at Triskel Arts Centre
---
To view The Early Films of Tobe Hooper click Rent Now ». The cost is €5.00 (with an option of donating more if you wish) and the rental period is for seven days. This package contains:
Eggshells (feature film)
Eggshells (feature film with filmmaker audio commentary)
The Heisters (short film)
Down Friday Street (short film)
Audio recording of Q&A with Mark Rance of Watchmaker Films (recorded at Triskel)
Upon placing your order, you will receive an email with a weblink and passwords to access the films. Although this edition of 'Triskel Recommends' ends on Sunday 31st May, the seven day rental access will be valid from the day that you make the purchase even if that extends beyond this date.
This rental package is available worldwide
---
THANK YOU FOR THE SUPPORT AND DONATIONS
We hope you are finding the 'Triskel Recommends' picks enjoyable during this uncertain time. While Triskel Arts Centre is closed we are going to continue to bring quality films into your home for the interim.
By renting and donating this allows us to present films online while also supporting our organisation during this strange and unprecedented period but rest assured when we are able to open once again we will continue to host exceptional cultural cinema in the unique setting of Triskel Christchurch.
Rent Now