136 mins – United States 1999 – Dir: The Wachowskis
Starring: Keanu Reeves, Carrie-Anne Moss and Laurence Fishburne
The adventures of truth-seekers Neo, Trinity and Morpheus started here in one of the most ground-breaking monumental sci-fi films ever.
Sat 20 July
5pm
Sat 31 Aug
8.15pm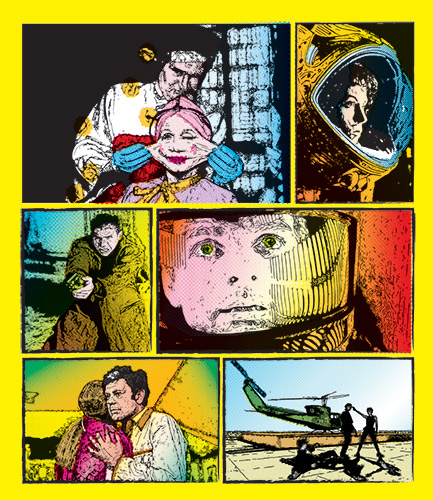 Sci-Fi Summer
Triskel Arts Centre is proud to present this season showcasing the most exciting and groundbreaking science fiction motion pictures of all time. They enthralled audiences and critics upon their original cinema release, and continue all these years later. These classics were made to be experienced on the big screen, so do not miss them!
Standard ticket prices apply or get a season ticket to see all six films for €42 full price / €36 for annual membership holders.
A fiercely exciting and discombobulating futurist drama
The Guardian
A fiercely exciting and discombobulating futurist drama
The Guardian
Book Tickets