Fri 29 May 2020
8:00pm
|
€25 / 18
Fri 29 May 2020
8:00pm
|
€25 / 18
The Laoise Leahy Band opens Soul in the City Festival 2020
Having performed with the likes of Damien Rice, Gilbert O'Sullivan, Bon Iver, Damon Alburn, Jack O'Rourke, Brian Deady, acclaimed singer and educator, Laoise Leahy performs original soul music chronicling her performance life of over 20 years as well as singing some famous soul covers.
As a dynamic and versatile performer, her original work pushes the boundaries of soul music, incorporating influences of jazz, blues, electronic, dance, folk and more. A unique style and fusion-based soul sound, this is a concert that will wow all in attendance.
Laoise is joined on the night by her newly formed band comprising some of Cork's finest musical exports including Paul Dunlea MD and Trombone, Cormac McCarthy on piano and synths, Hugh Dillon on guitar, Davie Ryan on drums, Chris McCarthy on bass, Barry Leahy on guitar, Chris Engle on Saxophone, Eamon Cagney on percussion along with Ciara Walton and Gemma Sugrue on backing vocals.
---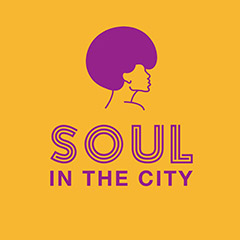 Book Tickets